Today we're sharing our go-to recipe for Everyday Steak Tips – a delicious marinade that adds fantastic flavor to grilled or broiled sirloin beef tips!   The tips come out tender and delicious with a slightly tangy, slightly sweet flavor that is our idea of the perfect steak tips recipe!
If you're a regular reader here at A Family Feast, then you already know that my husband Jack loves to 'tinker' with recipes – adding a dash of this, a teaspoon of that, a pinch of something else – until he comes up with the perfect flavor! That tinkering process is exactly how this recipe came about!
Back in Jack's food service management days, the standard everyday steak tip marinade was simply a bottle each of Italian and Catalina salad dressings mixed together – and it's actually a great option in a pinch!
But if you want to serve something a little extra special, our version of everyday steak tips is totally worth the longer list of ingredients!  Please – don't be put off by the list – most (if not all) of the ingredients in this recipe are items that you probably already have in your kitchen cabinet or refrigerator!
We've also included links to some homemade versions of some of the sauces and dressings used in this recipe – including our teriyaki sauce, bourbon barbecue sauce, and our homemade Catalina dressing.  But feel free to substitute the store-bought versions to make this everyday steak tips recipe easier!
Print
Everyday Steak Tips
Prep Time:

6 hours 5 mins

Cook Time:

5 mins

Total Time:

6 hours 10 minutes

Yield:

Enough marinade for 2 pounds of beef tips
---
2

pounds sirloin steak tips

1 tablespoon

Teriyaki sauce (see recipe here)

1 tablespoon

barbecue sauce (see recipe here)

2 tablespoons

red wine vinegar
Juice from

half a

lemon

3 tablespoons

Catalina dressing (see recipe here)

4 tablespoons

extra virgin olive oil, divided

1 teaspoon

salt, divided

½ teaspoon

freshly ground black pepper, divided

¼ teaspoon

ground cumin

¼ teaspoon

chili powder

¼ teaspoon

garlic powder

¼ teaspoon

onion powder

¼ teaspoon

coriander powder
---
Instructions
Cut the beef into large pieces if they are not already cut into tips.
Mix all other ingredients in a bowl but only use half the oil, salt and pepper. Reserve the remainder for just before grilling.
In a zip lock bag, place tips and marinade and marinate overnight or at least six hours.
Prior to grilling, drain well and discard marinade. Dry the tips with paper towels.
Pre-heat grill to medium high.
Coat tips in remaining oil (2 tablespoons), salt (1/2 teaspoon) and pepper (1/4 teaspoon) and grill about two minutes on each side for medium rare. (Note: Cooking time may vary depending on the heat output of your grill and/or if you cook these in a grillpan on the stove.)
---
You may also like: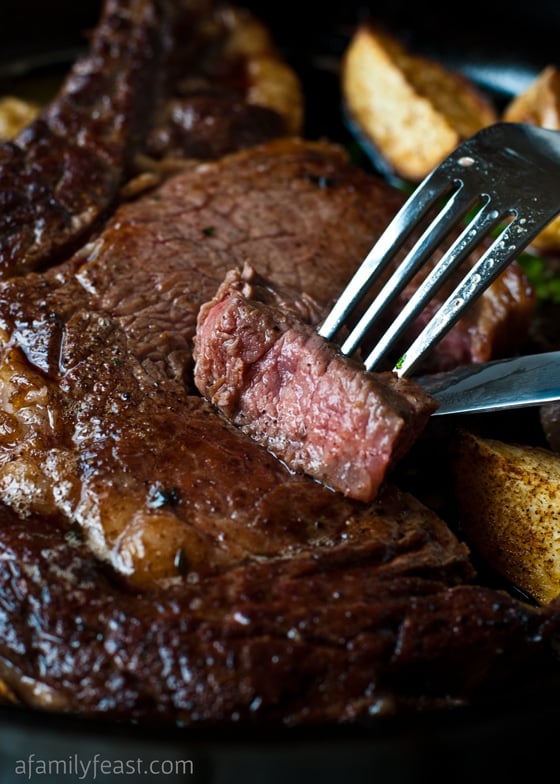 Steak au Poivre with Crispy Shallots
Steak Tips with Caramelized Onions