Ever since we made our Loaded Pub Fries recipe a few weeks ago, we've had a wedge of yummy Manchego cheese in the refrigerator, just waiting to be used up!  My husband Jack was reminded of a dinner party that he once catered many years ago, and a version of this Fried Manchego Cheese with Apricot-Sage Dipping Sauce was served (and greatly enjoyed) by all the guests!
This is a very simple appetizer – and the flavors are wonderfully savory and sweet.  If you've never had Manchego cheese before, you're really missing out!  It's a firm sheep's milk cheese with a buttery texture, and a very distinctive and pleasantly strong flavor. Because of its firm texture, Manchego holds up well to being breaded and fried.  And it is perfectly paired with a sweet apricot-sage dipping sauce made from apricot preserves, white wine and fresh sage.
This fried Manchego cheese with apricot-sage dipping sauce has some bold, sweet and savory flavors that are really fantastic together!  Served alongside some fresh apricot slices, as well as some hard cured meats, and a glass of wine – this would be a memorable start to any dinner party!
Print
Fried Manchego Cheese with Apricot-Sage Dipping Sauce
Prep Time:

15 mins

Cook Time:

10 mins

Total Time:

25 minutes

Yield:

2-4 servings
---
½ cup

apricot preserves

2 teaspoons

white wine

1 teaspoon

finely chopped fresh sage

6 ounce

wedge of Manchego or other strong flavored semi-hard cheese

1/3 cup

flour

2 teaspoons

paprika

1

egg

2 tablespoons

milk
Pinch of Kosher salt and freshly ground black pepper

2/3 cup

seasoned bread crumbs
Enough vegetable oil to fry the cheese.

3

fresh apricots, stones removed and cut into slices
---
Instructions
In a small sauce pan over low heat, cook the preserves, wine and sage for five minutes to blend flavors. Remove from the heat and let it come to room temperature. It will thicken back up to a jelly consistency. If not thick enough, refrigerate for a short time.
Remove rind if any and cut the cheese wedge into ¼ inch slices (about 12 slices total from one 6-ounce wedge).
In medium bowls, place flour and paprika in one, egg and milk in a a second and the seasoned breadcrumbs in the third. Mix the flour and paprika together and mix the egg and milk together. Start with a few pieces of cheese at a time and dip in flour and shake off excess, dip in egg then in bread crumbs. Make sure all surfaces are coated completely. If any spots show, place back in bread crumbs to coat. Repeat for remainder of the cheese.
In a medium heavy bottomed pan, heat oil to 350 degrees. Cook cheese in two batches letting oil get back to temperature between batches. Cook cheese in oil for a minute or less. You want to just get a nice brown coating and need to remove it before it cracks and breaks apart. Dry slightly on paper towels.
To serve, place a few cheese sticks, a few apricot slices and a small ramekin of the dipping sauce on individual plates. Garnish with a sage leaf. You can also place on a small serving platter and let your guests serve themselves.
---
You may also like: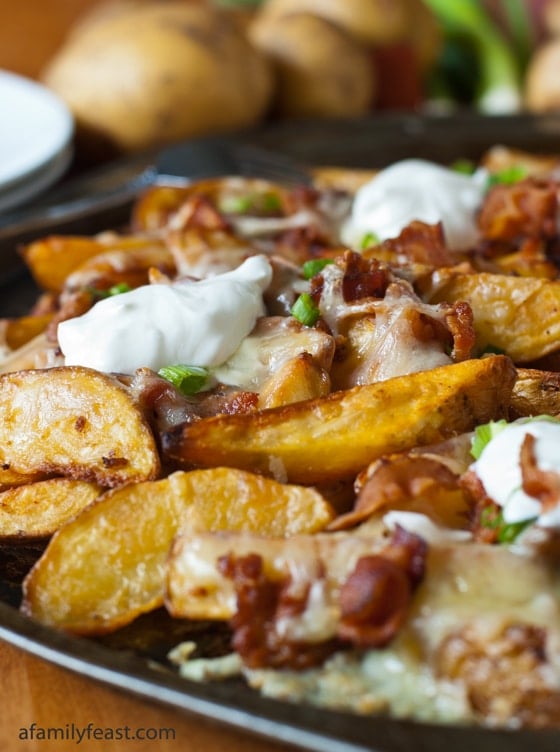 Pork Tenderloin Tips with Apricot Sauce
White Chocolate Apricot Scones