Many years ago, my husband Jack worked as the food service director for a large inner-city school system close to Boston's Italian North End neighborhood. One day, a few of the school lunch ladies told him that they wanted to make their "tomato pickle mix" to serve during an Italian Sub Day that was planned for an upcoming school lunch menu.
They told Jack exactly how many cases of tomatoes and buckets of pickles they needed to make their famous tomato pickle mix! The amounts they were asking Jack to purchase were significant but, being new to the school system and wanting to set a good tone for the cafeteria team, he agreed to the purchase. (He was also very curious about the recipe!)
The ladies – all Italian themselves and very dedicated to their culture, community and family – made the recipe using hundreds of pounds of fresh dill pickles and diced fresh tomatoes, gallons of olive oil and pounds of dried oregano, powdered garlic, salt and pepper. Once combined, this mixture was transported to all twelve schools in the school system, along with the rest of the fixings to make Italian cold cut subs!
And – at lunchtime they spooned this fantastic tomato pickle mix over every fresh Italian cold cut sub served to the students that day! In total they made over 1,000 pounds of the mix – and every last bit was gone by the end of lunch!
Jack has been a fan of this "famous" tomato pickle mix ever since – and all these years later, it's still one of his favorite ways to top an Italian coldcut sub!
Print
Tomato Pickle Mix
Prep Time:

60 mins

Total Time:

1 hour

Yield:

3-4 cups
---
Description
A few notes and alternatives: Using this recipe as the base mixture, you can add fresh chopped raw onion and/or jarred hot peppers to the mix. In the school system, they had the regular mix for the students and a spiced up version for the faculty and staff. For our photograph, we filled a fresh soft Italian sub roll with provolone cheese, mortadella, sweet capicola and genoa salami. Then we topped it with the pickle mix. We could have also added other toppings such as raw onion, hot peppers or shredded iceberg lettuce.
---
1

pound fresh tomatoes (any variety), cut into chunks

1½ cups

whole dill pickles, cut into chunks (we prefer Vlasic)

1½ teaspoon

dry oregano (we used Mediterranean oregano)

½ teaspoon

salt

½ teaspoon

garlic powder

¼ teaspoon

freshly ground black pepper

2 tablespoons

extra virgin olive oil
---
Instructions
Cut the tomatoes, place in a colander over a bowl and allow to sit for 30 minutes. Discard any liquid from the bowl.
Place the tomatoes in a medium bowl along with all other ingredients and serve immediately as a condiment on sub sandwiches.
---
You may also like:
Loaded Italian Sub with Roasted Red Pepper Aioli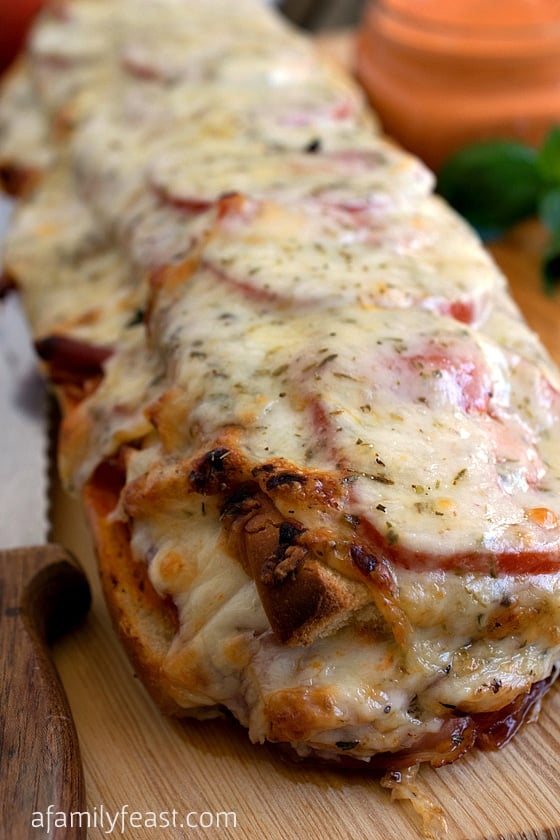 Italian Sausage Sub with Toasted Fennel Aioli