My husband Jack and I love arugula.  It has such a unique and peppery taste that's super delicious when added with other greens to a salad, or made into a pesto.  And we've used it in a number of our earlier recipes including our Prosciutto and Fig Pizza, our Wheatberry Salad with Cranberries and Feta and Orange Citronette, in our Prosciutto Rolls appetizer, and as a garnish on our yummy Chicken Bellagio pasta.
The bright peppery taste complements so many other flavors – but a little bit of arugula goes a long way, and we sometimes find ourselves with more arugula in our refrigerator than we know what to do with!  The solution: our Pasta with Arugula Cream Sauce is a delicious way to use that arugula, as well as enjoy the great nutritional benefits of these wonderful fresh greens!
This quick, easy and delicious recipe for Pasta with Arugula Cream Sauce is one that my friend, Jamuna, passed along to me many years ago.  Start by heating up a good Italian tomato sauce (a jarred sauce will do if you don't have time to make a sauce from scratch) and simply toss in a bunch of chopped arugula and some cream.  Serve over a firm pasta such as penne or campanelle – and you're done!  The cream mellows the zestiness from the tomato sauce and peppery arugula – it's a wonderfully comforting dish that you're sure to love.
Print
Pasta with Arugula Cream Sauce
Prep Time:

5 mins

Cook Time:

15 mins

Total Time:

20 minutes

Yield:

2-4 servings
---
½

pound pasta such as campanelle or penne

1 ¾ cups

Italian tomato sauce (or your favorite jarred sauce)

3 ounces

chopped arugula (if using baby arugula, chopping is not necessary)

1 cup

heavy cream
Salt and pepper to taste
---
Instructions
Cook pasta according to package directions.
While pasta is cooking, in a medium saucepan, heat the tomato sauce to a low simmer.
Add the arugula and simmer for about two minutes (if using baby arugula, you'll only need to cook for about 1 minute.)
Remove the sauce from the heat and stir in the cream. Add salt and pepper as needed.
Drain pasta well. Spoon the arugula cream sauce over the pasta, toss to coat, and serve immediately.
---
You may also like: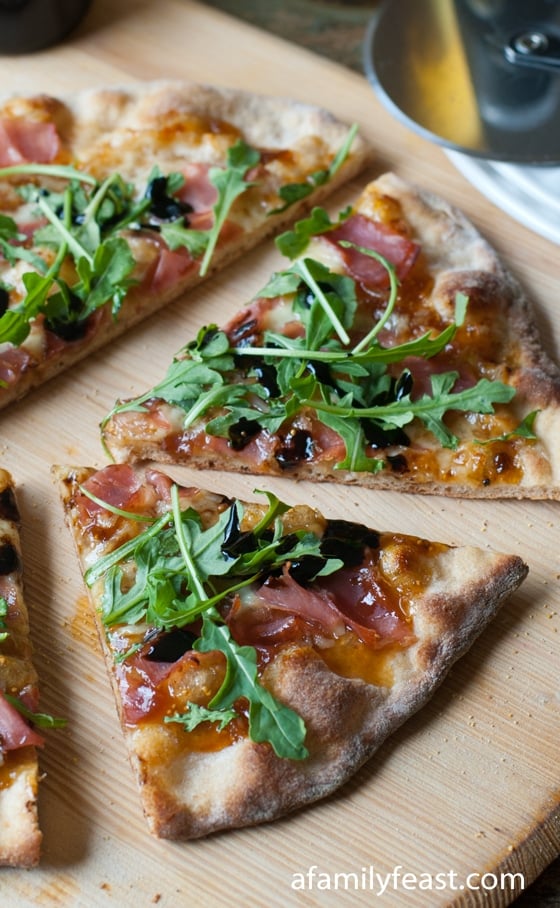 Wheatberry Salad with Cranberries and Feta and Orange Citronette