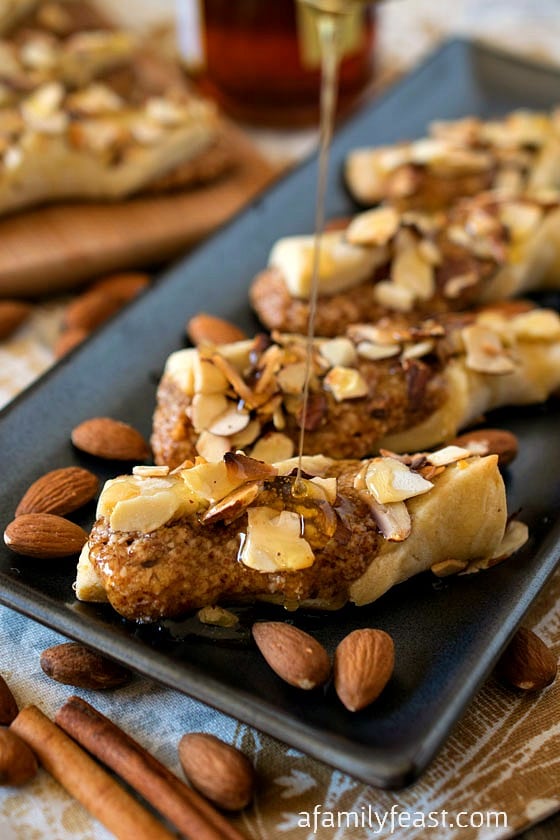 Back a few months over the holidays, we experimented a bit with 'pasta frolla' – an Italian cookie dough similar to a shortbread. It's very easy to make, extremely versatile (it's great for cookies and tarts) and it is just a wonderful dough to work with! Since then, pasta frolla has become one of our go-to recipes when baking.
Today's recipe for Sicilian Twists (also known as Infasciadedde – the Italian word 'fasciare' means to wrap or bandage) starts with pasta frolla as the base cookie that gets twisted around a rich, sweet filling made from almonds, cinnamon and honey. Once baked, these delightful cookies are topped with another drizzle of honey and a sprinkle of sliced, toasted almonds.  These Sicilian Twists are wonderful served as dessert with a cappuccino – and I'll even admit that I've been known to eat these for breakfast too!
After taking the photos for today's post, we shared some of these Sicilian Twists with Jack's parents – and my father-in-law went absolutely crazy for them!  (I think you will too!)  Our pasta frolla dough recipe was adapted from a notebook of great, authentic Italian recipes that we brought home from our honeymoon in Italy.  Additional inspiration for this cookie is from The Washington Post.
Print
Sicilian Twists
Prep Time:

25 mins

Cook Time:

15 mins

Total Time:

40 minutes

Yield:

24 cookies
---
For the Pasta Frolla dough
1

stick (8 tablespoons) butter, softened

2 tablespoons

plus 1 teaspoon powdered sugar

2 tablespoons

plus 1 teaspoon granulated sugar
Pinch of salt

1

whole egg

1

egg yolk

1 teaspoon

vanilla
Zest from

half a

lemon

2 cups

flour
For the Filling
1 ½ cups

whole almonds

½ teaspoon

cinnamon

½ cup

honey
For the Topping
½ cup

Honey for drizzling

½ cup

sliced almonds, toasted*
---
Instructions
In the bowl of a stand mixer with a paddle attachment, cream butter then add both sugars and salt. Cream until fluffy, about two minutes.
With mixer on low, add the egg and egg yolk until mixed.
Add vanilla and zest and mix again.
With mixer on low, add each cup of flour until combined.
Remove from bowl and knead by hand for about a minute.
Refrigerate dough wrapped in plastic for up to three days or at least for two hours.
While dough is setting up in the refrigerator, make filling.
In the bowl of food processor, process nuts to a fine crumb but not pureed.
Toss with cinnamon then add honey. Mix and refrigerate for later use.
Preheat oven to 350 degrees.
On lightly floured surface, flatten and work pasta frolla dough so that it becomes soft and pliable but not warm.
Roll into a 12×12-inch square.
Cut square into eight strips.
Remove filling from refrigeration and divide into eight pieces.
Spray your hands with pan spray or a little oil and roll out one of the filling pieces into a log the same length as the dough strips. Repeat for other pieces.
Lay one filling log over each strip of dough and bring sides of dough to center but do not pinch closed.
Cut each strip into three. You should have 24 mini logs.
Take each one and twist around once so the log now has spiral stripes.
Place 12 on each of two parchment lined cookie sheets.
Bake for 15 – 18 minutes until lightly browned. Do not over bake.
Slide parchment with twists onto cooling racks and cool completely.
When ready to serve, drizzle with honey and sprinkle with toasted almond slices.
*To toast almond slices, in a sauté pan over medium heat, place nuts into dry pan and toss and cook for about five minutes until browned
---
You may also like:
Pasta Frolla Christmas Jam Cookies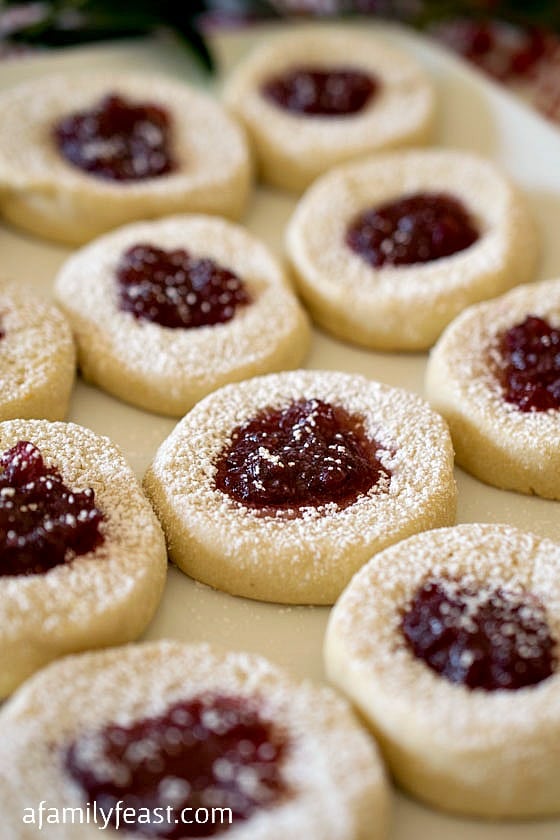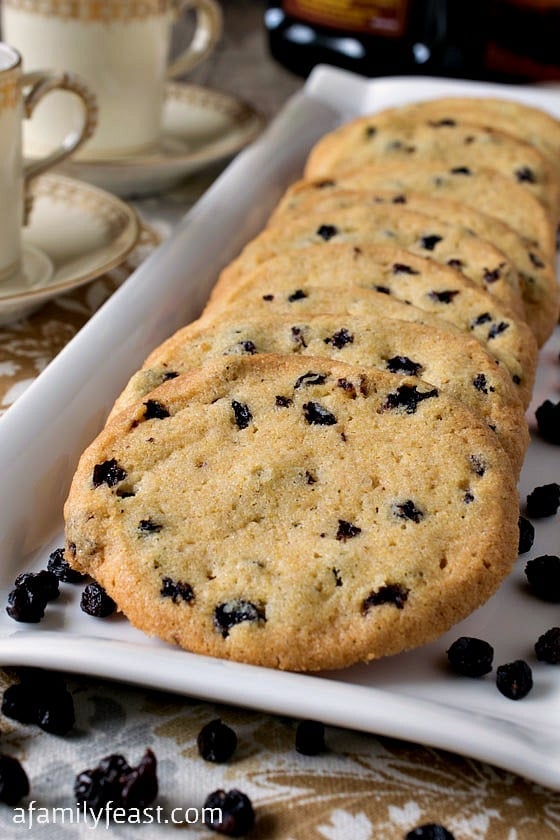 No Bake Nutella Almond Cheesecake