Over the last few weeks, we've been experimenting in the kitchen, and this easy Roasted Garlic Aioli has become one of our new favorite condiments!
Similar to a homemade mayonnaise, aioli is a traditional sauce from the Provence region of France made with garlic, olive oil, lemon juice and egg yolks, and some variations include mustard or even fruits such as pears.
We roasted our garlic before adding it to the aioli, and the roasting process gives the garlic a wonderfully mellow but intense flavor that is perfect for this sauce.  We also recommend using a light olive oil when making this recipe (an extra virgin olive oil will give this sauce too strong a flavor).
Typically served at room temperature, this roasted garlic aioli is great on sandwiches, as a dip for our Roasted French-style Potatoes, or – as they do in Provence – over vegetables or fish.
Print
Roasted Garlic Aioli
Prep Time:

10 mins

Cook Time:

35 mins

Total Time:

45 minutes

Yield:

1 cup
---
½

large or

one

whole small head of garlic

1 tablespoons

extra virgin olive oil

2

coddled egg yolks (see How To Coddle An Egg here)
Pinch of salt
Few grinds of pepper

2 teaspoons

lemon juice

½ cup

light olive oil (or canola oil, although olive oil is the traditional ingredient in aioli)
---
Instructions
Preheat oven to 425 degrees.
Cut top off the head of garlic (not root end). Place head in a small ramekin, cut side up. Pour the olive oil over cut top. Cover with foil and place in the oven and roast for 25-35 minutes until the garlic is soft.
Once cooked, pinch cooked garlic out of each clove.
In a food processor, place roasted garlic, coddled egg yolks, salt, pepper and lemon juice. Process the mixture until smooth.
Extremely slowly, dribble oil into the processor with the motor running. It is very important that you pour the oil in very slowly to ensure proper emulsification.
Adjust salt and pepper to taste.
Serve at room temperature. This aioli may be kept 5-7 days in the refrigerator.
---
You may also like:
Grilled Chicken Club with Rosemary Aioli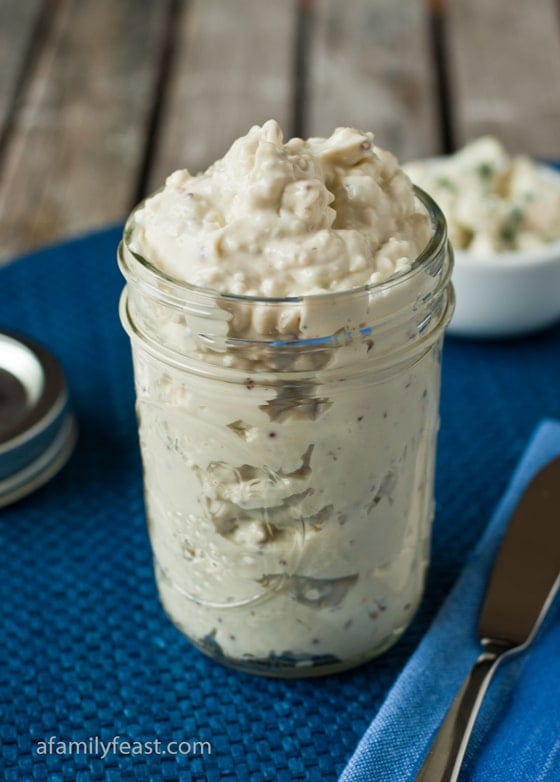 Italian Sausage Sub with Toasted Fennel Aioli