Here's a great, classic recipe for Italian-Style Meatballs that my husband Jack has really perfected over the years. In fact, we originally shared this recipe here on A Family Feast back in January 2013 – and in addition to updating the photos, Jack made some additional tweaks to the recipe before sharing it again today!
These moist, tender Italian-Style Meatballs are a savory combination of ground beef, ground pork and ground veal, and they are perfectly seasoned with onions, garlic, Parmesan cheese and other herbs and seasonings. (If you can't find the veal ground, buy veal stew meat and process in a food processor or meat grinder. Veal is an important part of this recipe).
We're also sharing our trick to making these Italian-Style Meatballs so tender and moist! Slices of white bread soaked in milk are used to help bind the meat together, rather than dry bread crumbs which we've seen used in so many other Italian-style meatball recipes.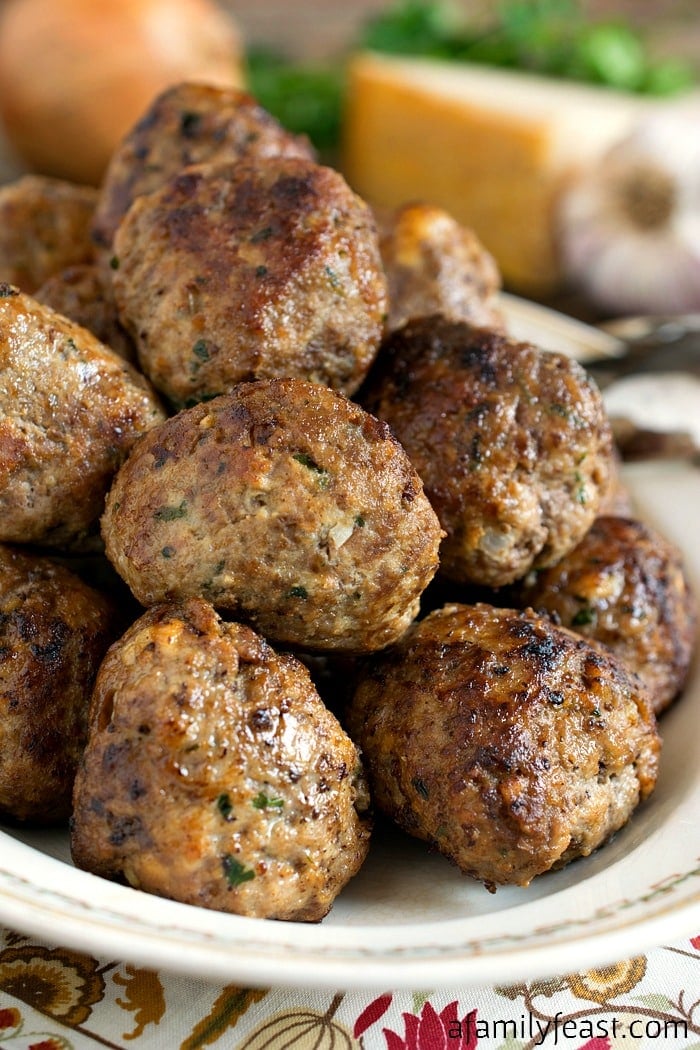 This recipe makes a generous amount of meatballs so you'll have lots of options for how to use them – and they freeze quite well!  Whether you are making spaghetti and meatballs with your favorite tomato sauce, or a classic Italian Meatball Soup, or eating them as is, this is a great go-to meatball recipe for you to have in your recipe collection.
Print
Italian-Style Meatballs
Prep Time:

15 mins

Cook Time:

45 mins

Total Time:

1 hour

Yield:

28 meatballs (approximately 2 1/2 ounces each)

Category:

entree

Method:

stovetop

Cuisine:

Italian
---
3 ounces

(in weight) Italian or French bread, crusts removed

1/3 cup

whole milk

3

eggs

¾ cup

finely minced onions

1 ½ tablespoons

fresh garlic finely minced

¾ cup

freshly grated Parmesan cheese

¼ cup

finely chopped fresh Italian flat leaf parsley

2 teaspoons

salt

½ teaspoon

freshly ground black pepper

1 ½

pounds ground beef

1

pound ground pork (not sausage meat)

½

pound ground veal

¼ cup

extra virgin olive oil
---
Instructions
Soak bread in milk in a large bowl.
After the bread soaks for 4-5 minutes, add eggs and beat with the wet bread.
Add onions, garlic, Parmesan, parsley, salt and pepper and stir to combine.
Add the beef, pork and veal and gently work the mixture to combine the ingredients but do not over mix.
Using an ice cream scoop, scoop out meatballs to about 2 ½ ounces each (would roughly fit into a ¼ cup measuring cup). However you can make them any size you want, just adjust cooking times.
Wet your hands and roll out the meatballs into a round shape. Place in the refrigerator to firm up if the mixture gets too warm. They will keep their shape better when cooking if not too soft.
In a large 12"–14" skillet, heat the olive oil over medium heat.
Working in two batches, gently place the meatballs in the pan and cook a few minutes on each side (top, bottom, and all sides), using a few soup spoons to roll the meatballs over as they cook. The meatballs will flatten just a bit and not stay exactly round but as you keep turning and browning, they will form back into a round shape. (strain out oil between batches with a slotted spoon to get rid of any burned bits). Total cooking time for each batch should be about 10-12 minutes. Use a probe thermometer and remove from pan at 150 degrees F.

The meatballs are fully cooked and can be used in a variety of recipes. For spaghetti and meatballs, put the meatballs directly into a pot of your favorite tomato sauce and continue to cook in the sauce for another five to ten minutes. Or place them into hot stock for an Italian Meatball soup.
These meatballs freeze well. Freeze on a single layer in a dish or pan. Once frozen, place in zip lock bags and place back into the freezer.
Keywords: Italian-Style Meatballs
 You may also like:
Italian Chicken Soup with Meatballs and Escarole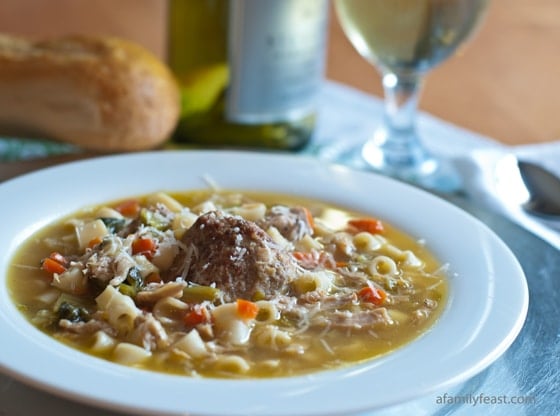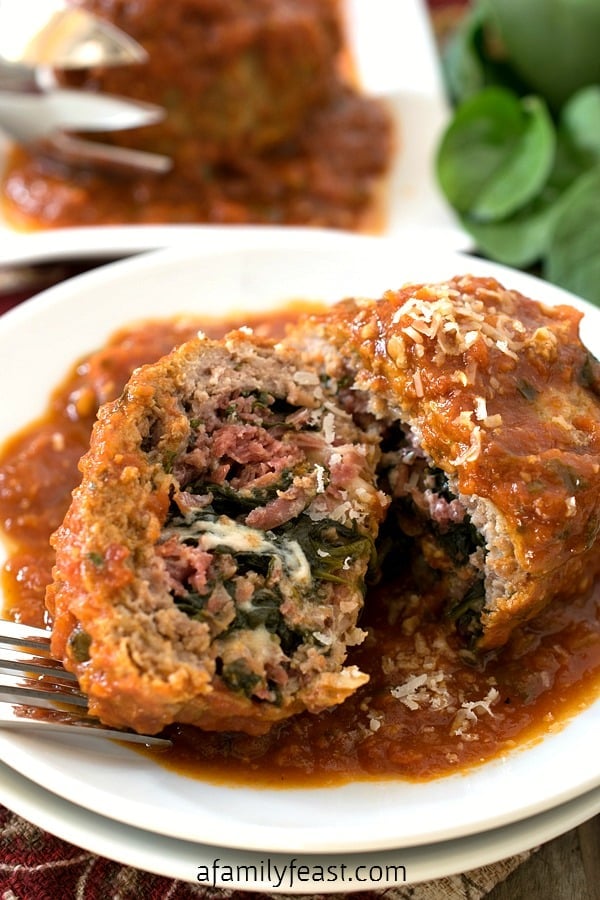 Turkey Cocktail Meatballs with Apple Mustard Glaze