A Chicken Liver Pâté (aka chopped liver recipe) passed down through generations.  Delicious!
This is Jack and I am sharing the story behind today's recipe for Chicken Liver Pâté. (I am also sharing this recipe today at the request of several friends who devoured this pâté at a recent holiday party we just hosted!)
A number of years back, I was good friends with a wonderful Jewish couple who welcomed me into their home on more than one occasion like I was part of their family. And it was at their house – during a very special family celebration – where I first ate this amazing Chicken Liver Pâté. My friends simply called this dish "chopped liver" – not the fancier name of pâté that we gave this recipe.
At the party, their grandmother (aka Bubbe) was nice enough to share the secret to her fantastic recipe – and the secret to creamy, flavorful Chicken Liver Pâté is to add cognac and 'schmaltz' along with all of the other ingredients!
At that time, I had no idea what schmaltz was – but afterwards learned that it is simply chicken fat. So – from that day forward – whenever I cook chicken for soup – I often skim off the fat from the top of the soup and save it. I freeze the schmaltz in small zipper seal bags, then I pull it out of the freezer as needed whenever we make Chicken Liver Pâté.
Some families serve Chicken Liver Pâté with chopped hard boiled eggs and something called 'gribenes' which are cracklings collected while making the schmaltz. The family who originally shared this recipe did not – so I prepared the dish the way I was shown.  (We show it above served with some gherkin cornichon pickles which are totally optional.)

Print
Chicken Liver Pâté
Prep Time:

2 hours 20 mins

Cook Time:

15 mins

Total Time:

2 hours 35 minutes

Yield:

2 cups
---
1

20-ounce container fresh chicken livers (found in

20 ounce

tubs in most supermarkets)

1 cup

whole milk

½

stick butter

¾ cup

finely minced shallots

1 tablespoon

fresh thyme chopped
Pinch kosher salt
Few grinds black pepper

½ cup

cognac

4 tablespoons

chicken fat (schmaltz)

3

–

4

tablespoons heavy cream
---
Instructions
Trim all fat and connecting tissue from chicken livers. Place cleaned livers in a small bowl and cover with the milk. Place in the refrigerator for two hours.
Place soaked livers in a strainer and strain and discard liquid.
In a large sauté pan over medium heat, melt butter and add shallots, thyme, salt and pepper. Sauté until shallots are tender, about 4-5 minutes and do not brown.
Turn burner to medium high to high heat and add livers and cognac. Cook for about five minutes until cooked but still slightly pink inside. Since the livers I used were different sizes, I pulled the smaller ones out after about four minutes and let the bigger ones continue to cook so that none of the livers overcooked. This is important to not overcook them as they will get tough and rubbery. But it is equally as important to cook them over a somewhat high heat so that they brown. At the end of the five minutes, any liquid should have evaporated. If not, remove cooked livers and cook liquid a minute or so longer to evaporate. Set the pan and cooked liver aside to cool slightly.
Once cool enough to handle, place the cooked livers and the contents of the pan into a blender. Add all of the chicken fat and 3 tablespoons of heavy cream and puree until fine. Use the last tablespoon of cream if necessary to yield a creamy texture. Taste and add more salt and pepper if needed.
Pour into a serving container, cover tightly with plastic wrap so that the wrap touches the top of the pate tight. Refrigerate for several hours or overnight.
Serve with crackers (we found rice crackers to be the best) and cornichons which are tart little mini pickles and often served with pâté.
Keeps well up to five days refrigerated but over time the pâté will begin to turn grey where it has been exposed to air. This change in color does not alter the taste at all.
---
You may also like: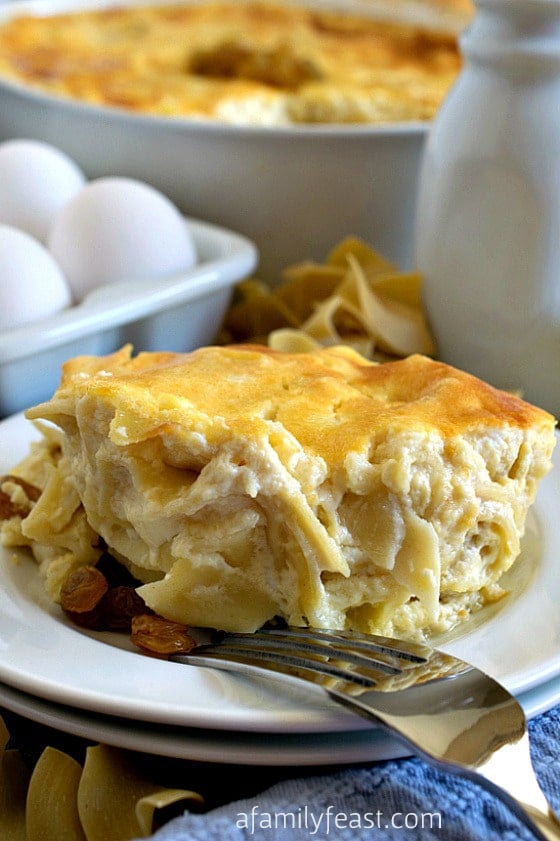 Chicken Noodle Soup (New York Penicillin)