This is a Sponsored post written by me on behalf of Avocado App for SocialSpark. All opinions are 100% mine.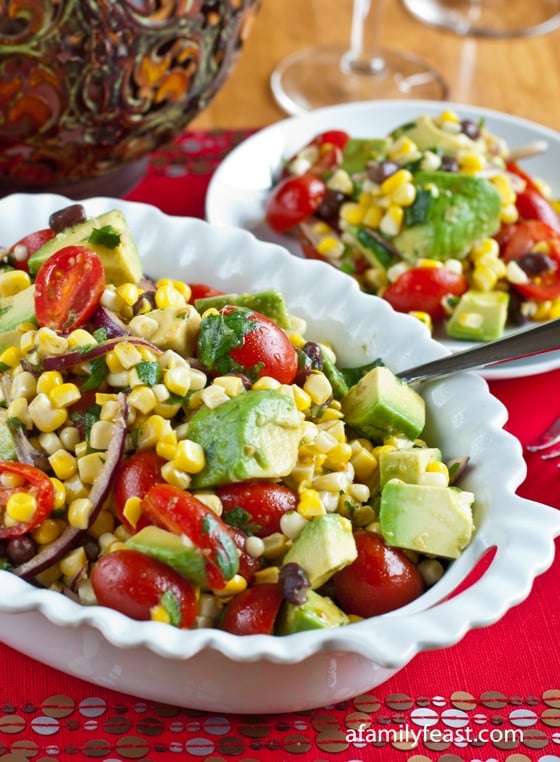 My husband Jack and I love avocados – in salads, as guacamole, on sandwiches, you name it!  So we're thrilled that we've been asked to share our recipe for Avocado, Corn and Tomato Salad with authentic Avocados from Mexico – just in time for their Cinco De Mayo fiesta!
This salad is chock full of ripe and delicious avocados, sweet pan roasted corn, fresh tomatoes, black beans and a super fresh and flavorful cilantro-lime dressing.  It's heart-healthy, easy and delicious!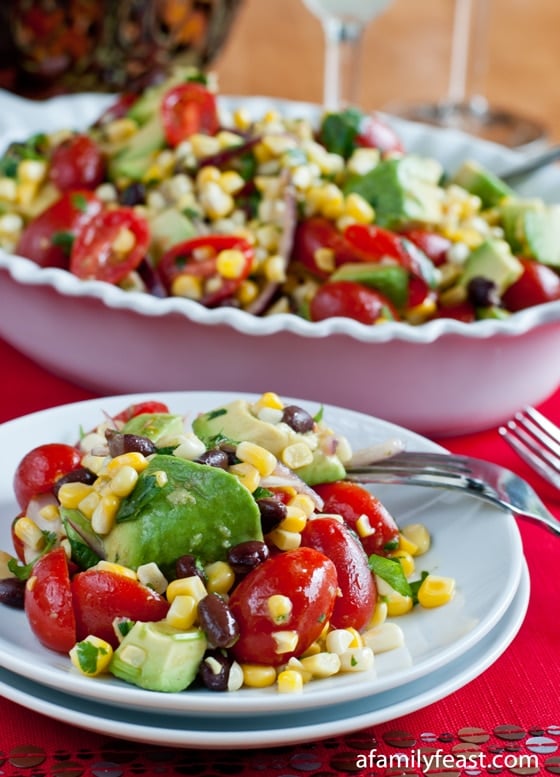 And speaking of hearts and love – while you're enjoying your Avocado, Corn and Tomato Salad, be sure to check out some of the fun ways that the folks at Avocados from Mexico are gearing up for Cinco De Mayo!  First up is their I Love Avocados For Cinco De Mayo sweepstakes – a fun photo sweepstakes with some great prizes! (PLEASE NOTE: SWEEPSTAKES IS NOW CLOSED) All you need to do is post a photo of you and your significant other celebrating Cinco De Mayo with a great dish made with Avocados from Mexico. (Or – if you're a little shy, you can just post a photo of your delicious avocado recipe!)  You can find some great Cinco De Mayo recipes here.
Here's a photo of me and my sweetheart…
The prizes in the I Love Avocados For Cinco De Mayo sweepstakes are awesome and include:
1st Place: $1000
2nd Place: $500
3rd Place: $250
And, last but not least, you'll get a free premium version of the Avocado app a fun way to stay in touch with your significant other with instant messages with fun graphics, icons and stickers, sharing information like shopping lists, to-do lists and recipes (great for us food bloggers!), event reminders and photos.
Jack and I have been playing around with the Avocado app this past week and in addition to it just being a lot of fun, our favorite thing about the app is that it's completely private – we can send silly or serious messages to each other without the prying eyes of our six-year-old seeing something we don't want her to see (she plays on my iPhone all the time)!  The Avocado app is available for iPhone, Android and on the web at Avocado™.
You can enter the sweepstakes here: On the web at I Love Avocados For Cinco De Mayo sweepstakes, or on Facebook at Avocados from Mexico on Facebook or Avocado app on Facebook.
And one more thing – on May 7th between 3:00 and 4:00pm EST there will be an #iloveavocados for Cinco de Mayo Twitter party hosted [email protected] [email protected]! Check it out for a good time and good food – we'll be at the party too!
And speaking of good food…here's that recipe for our delicious Avocado, Corn and Tomato Salad!
Print
Avocado, Corn and Tomato Salad
Prep Time:

20 mins

Cook Time:

5 mins

Total Time:

25 minutes

Yield:

6-8 servings
Ingredients
4 ears of corn
1 tablespoon extra virgin olive oil
1 pint grape tomatoes
2 medium authentic Mexican Avocados
½ cup very thinly sliced red onion
½ cup canned black beans, drained and rinsed
½ cup extra virgin olive oil
½ cup packed chopped fresh cilantro
Zest of 1 lime (about 1 teaspoon)
Two tablespoons freshly squeezed lime juice
Kosher salt and freshly ground black pepper to taste
Instructions
Husk the corn and cut the kernels from the cob. (See our How-To's here.) Heat the tablespoon of olive oil in a large skillet over medium high heat and sauté the corn for 3 minutes, stirring constantly, until slightly tender. Remove from the heat and transfer to a large bowl. Cool completely to room temperature.
While the corn is cooling, cut the grape tomatoes in half and cut the avocado into ½ inch pieces. (You can also slice the onions and drain the black beans at this point.)
To make the dressing, in a small bowl, whisk together the ½ cup olive oil, chopped fresh cilantro, lime zest and lime juice. Add a pinch of salt and a few grinds of black pepper.
To the large bowl with the corn, add the halved tomatoes, diced avocado, red onion, and beans. Pour in the dressing and toss gently. Add additional salt and pepper to taste as desired.
You may also enjoy: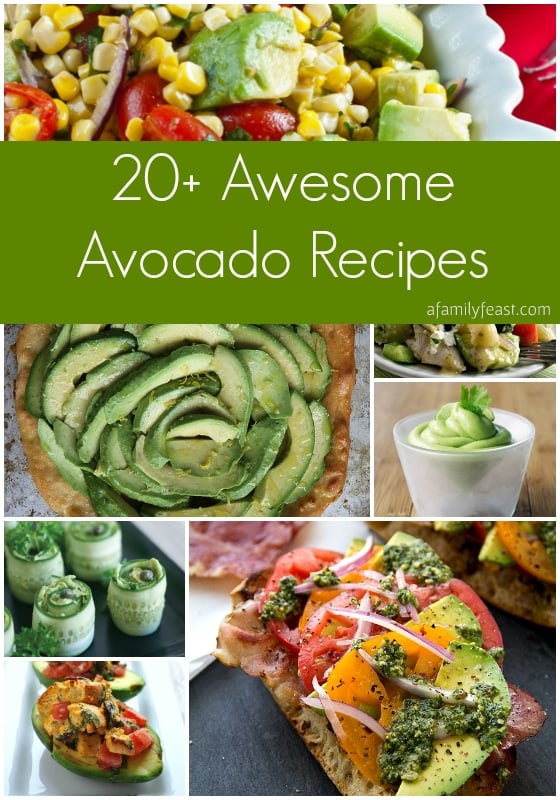 Pan Seared Halibut with Mango-Avocado Salsa