Hey everyone! Jack and I would love your feedback!
Here at A Family Feast, we're probably best known for our family-friendly recipes that fall solidly into the "comfort food" category! We certainly love our meat and potatoes, pasta and cheeses, and decadent desserts! But every so often, we get an email or a comment from a reader asking us for healthier recipes.
I'll be honest here… We've shared healthier recipes – like today's Vegetable Shepherd's Pie – here on A Family Feast before, but judging by the page views on our posts, and the clicks on our emails or our posts over on Facebook, and the pins over on Pinterest, these types of recipes haven't been very popular with many of you!
And that is really kind of sad for us because delicious recipes – like today's Vegetable Shepherd's Pie – that can also be considered "healthier" often get overlooked.
Even if you aren't a vegetarian or eating a special diet – you will love this Vegetable Shepherd's Pie! It has all of the great flavors of a traditional shepherd's pie – but we swapped in lentils for the ground beef and mashed cauliflower for the potatoes.  I promise – you won't miss the meat in this Vegetable Shepherd's Pie!
We'd really, really like you to try this recipe! 🙂
So please tell us – would you like to see more recipes like today's Vegetable Shepherd's Pie in the future? Please let us know in the comments below. Thank you!
Print
Vegetable Shepherd's Pie
Prep Time:

30 mins

Cook Time:

1 hour

Total Time:

1 hour 30 minutes

Yield:

6-8 servings
---
3 tablespoons

extra virgin olive oil

1 cup

large diced onion

1 ½ cups

sliced carrots

1 cup

sliced mushrooms

1 cup

large diced celery

1 tablespoon

garlic minced

1

pound lentils (

one

bag)

1 tablespoon

fresh thyme

1 cup

diced fresh garden tomatoes

1 quart

vegetable stock

1

head cauliflower, cleaned and cut into floret's (about a

2

pound head)

3 tablespoon

extra virgin olive oil

2 teaspoons

kosher salt, divided

1 teaspoon

freshly ground black pepper, divided

½ teaspoon

garlic powder

1

egg yolk

½ cup

grated Parmesan cheese

1 cup

frozen green peas

8 ounces

fresh baby spinach
---
Instructions
In a medium to large pot, heat 3 tablespoons of olive oil over medium high and add onions, carrots, mushrooms, celery and garlic. Sauté for five minutes and add lentils. Cook for one minute.
Add thyme and tomatoes and cook for three more minutes.
Add vegetable stock and bring to a boil. Cover, lower heat to a simmer and cook covered for 20 minutes. Do not add salt yet or lentils will be tough.
While the lentils are cooking, place cauliflower in a medium pot and cover with salted water. Bring to a boil, cover and simmer for 10-12 minutes or until tender. Reserve ½ cup of the water in a cup and drain the remainder.
Place drained cauliflower in the bowl of a food processor and add 3 tablespoons of olive oil, 1 teaspoon of salt, ½ teaspoon of pepper and garlic powder. Turn to puree and slowly add some or all of the reserved water until the cauliflower is pureed and the consistency of soft mashed potatoes.
Place the egg yolk in a small bowl and add spoonfuls of the hot cauliflower mixture stirring after each spoonful to temper the egg yolk. Once the egg mixture is tempered, stir back into cauliflower mixture. Stir in the Parmesan cheese and pour the mixture back into pot and keep the lid on to retain the heat.
Preheat the oven to 375 degrees F.
After 20 minutes of cooking lentils, remove from heat and add peas, the remaining salt and remaining pepper.
Pour entire mixture into a 3 quart casserole dish but reserve a small amount of lentil cooking liquid in the pan.
Place the spinach in the pan with the liquid and cook just long enough to wilt the spinach. Pour the wilted spinach and any remaining liquid over the lentils.
Finally spoon the mashed cauliflower over the spinach and bake uncovered for 40 minutes.
Remove from oven and let rest 5 minutes before serving.
---
You may also like these other healthier recipes: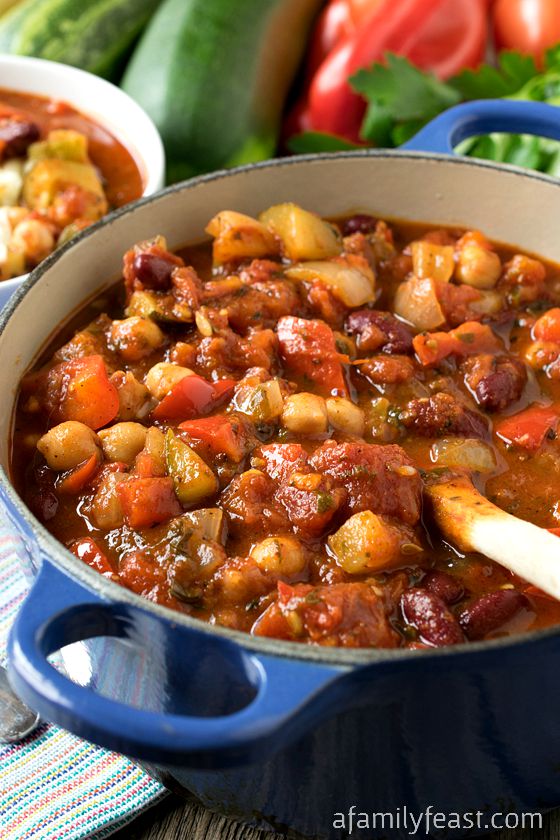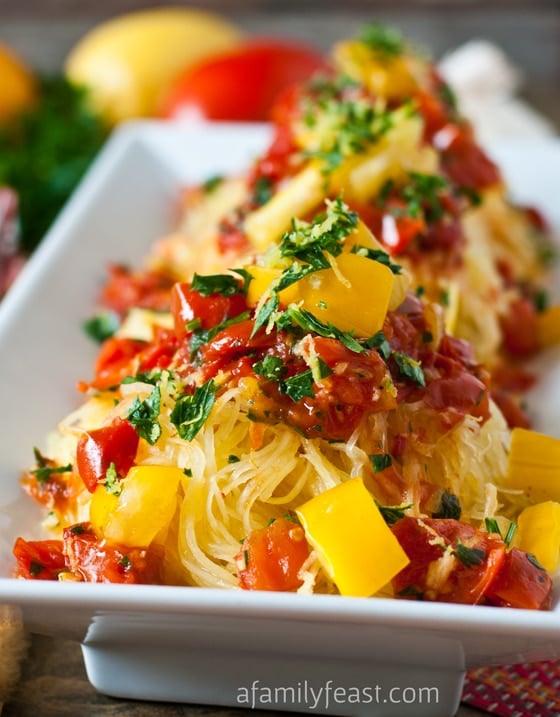 Quinoa Salad with Pecans, Oranges and Currants