My husband Jack is sharing the inspiration behind today's recipe for Stuffed Nutella Cookies.  Here's Jack in his own words:
Sometimes, I like to go into the kitchen, rummage through the cabinets, and just see what inspires me.
Martha and I had just finished some recipe development for a client, and after that, I was in the mood to create a quick and easy cookie recipe. So looking through the cabinet, I found a jar of Nutella and a bag of hazelnuts – and inspiration struck in the form of a Stuffed Nutella Cookie.
After a little trial and error, I created a fantastic stuffing made from toasted hazelnut crumbs and Nutella. I rolled the mixture into balls and froze them – then stuffed them between a simple cookie dough batter before baking.  By freezing the stuffing first, the hazelnut and Nutella mixture stayed firm in the middle of the dough as it baked – creating a wonderful, sweet surprise as you bite into the cookie.
Once cooled, we finished each Stuffed Nutella Cookie with a simple, glossy swirl of Nutella ganache – because more Nutella is even better in my book!
I will also mention that I originally planned to make these Stuffed Nutella Cookies a little more complicated (and better suited for grown-ups) by adding Frangelico (a hazelnut liquor) to the filling, but Martha convinced me otherwise – keep these cookies simple, alcohol-free and kid friendly.  (Afterall, our nine-year-old loves Nutella!) But if you'd like to make these Stuffed Nutella Cookies a little more indulgent, feel free to add a teaspoon or so of Frangelico to the hazelnut crumb and Nutella mixture before rolling them into balls.
These Stuffed Nutella Cookie are fantastic – and it was all we could do to stop ourselves from eating the entire batch in one afternoon.  Enjoy!
Print
Stuffed Nutella Cookies
Prep Time:

1 hour 20 mins

Cook Time:

17 mins

Total Time:

1 hour 37 minutes

Yield:

2 dozen
---
1 cup

whole hazelnuts (if buying chopped, then only measure out

¾ cup

).

½ cup

Nutella (see our Homemade Nutella recipe here)

1 cup

all purpose flour
Pinch of salt

1 teaspoon

baking powder

1

stick butter (

1/2 cup

), softened

¼ cup

brown sugar

1

egg
Topping
¼ cup

Nutella

1 tablespoon

heavy cream
---
Instructions
Preheat oven to 350 degrees F.
Pour hazelnuts onto a sheet tray and toast for 10 minutes. Remove from oven and shake and roll to remove skins. Turn off oven. Alternatively you can place them in a dry sauté pan over medium high heat and toast to remove skins.
Place peeled hazelnuts into a food processor and pulse to a crumb. Not fine but small pieces.
Mix ¼ cup of the toasted hazelnut crumbs with the ½ cup of Nutella.
Line a sheet tray with parchment and divide the mixture into 24 little mounds using two teaspoons. Place in freezer to harden.
In a small bowl, sift flour, salt and baking powder. Set aside.
In the bowl of a stand mixer, cream butter with a paddle for about 30 seconds.
Add sugar and beat to combine.
Scrape bowl, add whole egg and beat to combine.
Add the flour mixture, and remaining chopped hazelnuts, and beat on low to combine.
Place the dough on your counter or cutting board and roll to a log 18 inches long. (Or two 9 inch logs).
Wrap in plastic and refrigerate for one hour.
After one hour, preheat oven to 350 degrees F. Place rack in the top one third of your oven.
Cut the log into 48 equal slices. If you wrapped dough into two smaller logs, cut each into 24.
On your cutting board or counter, press 24 circles flat using your thumb.
Remove Nutella mixture from freezer and place one mound onto each flattened circle.
Note: The cookies bake 12 per pan so keep half the Nutella in the freezer to stay hard while you work on the first pan.
Take the remaining 24 cuts and flatten with your fingers and press one over each mound, sealing the edges with your fingers. (I found that keeping my fingers wet stopped the dough from sticking to my hands)
Line two sheet trays with parchment and using a spatula, lift each stuffed cookie from the counter to the pan, 12 per pan.
Bake for 16-18 minutes or until golden on top with the bottoms slightly browned.
Remove from oven, then slide the parchment onto a cooling rack and cool completely before removing from the parchment.
Repeat for the second pan.
Once cool, mix the remaining ¼ cup of Nutella with the cream and place in a small pastry bag with the tip cut off and drizzle over the tops of the cookies.
Hard to tell how long these will last because they were eaten in one afternoon. But I'm guessing if you store them in an airtight container, they will be fine for a few days.
---
You may also like: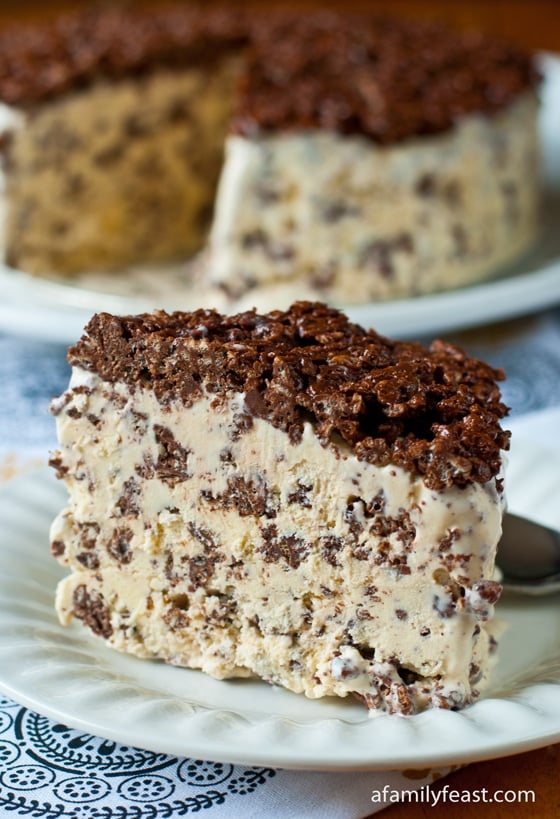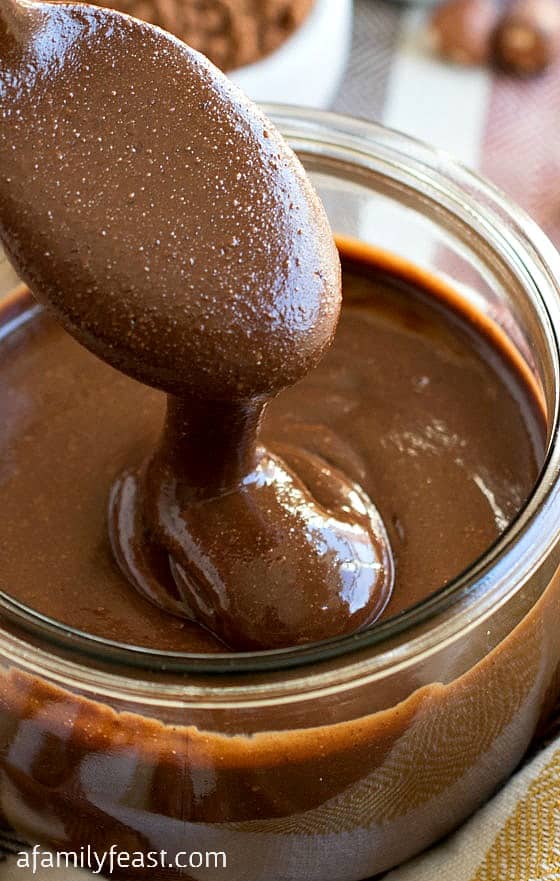 No Bake Nutella Almond Cheesecake
Strawberry Nutella Crumb Torte