Chances are…you've been there.
You're out late.  Partying…or celebrating…or working…or maybe traveling.  You look at the clock and it's 2:00 AM – and you're absolutely starving!  It's too early for breakfast and dinnertime is long past – and besides, most restaurants are already closed for the night!
This is the perfect time to make yourself our Red-Eye Burger!
A red-eye burger is a loaded-up hamburger that has been seasoned with ground coffee as well as other spices and seasonings.  And I must say – the flavor of coffee is a fantastic complement to ground beef!
But it doesn't stop there.  The red-eye burger is topped with a slice of good ol' American cheese (or whatever cheese you prefer), an over-easy fried egg and crispy bacon – all on a hearty roll that has been smothered with mayonnaise!
Cut the burger in half…and the egg yolk starts to ooze onto your plate…
This red-eye burger is the absolute best answer to any late-night hunger craving!
Is it dinner?  Is it breakfast?  You get to decide – and when served along with some freshly brewed coffee – either way, you'll be energized enough to stay up until dawn!
Print
Red-Eye Burger
Prep Time:

10 mins

Cook Time:

15 mins

Total Time:

25 minutes

Yield:

2 servings
---
4

slices bacon

1 tablespoon

paprika

1 teaspoon

brown sugar

1 tablespoon

instant coffee granules

1 teaspoon

dry oregano

¼ teaspoon

salt
Pinch of freshly ground black pepper

12 ounces

80/20 ground beef

2

eggs

4

slices American cheese

2

rolls of your choice
Mayonnaise to spread on rolls
---
Instructions
Cook bacon until crisp and remove from pan. Save the rendered bacon fat.
In a medium bowl, mix paprika, brown sugar, coffee granules, oregano, salt and pepper. Add beef and gently work spices in with beef. Do not over mix. Form into two patties.
Heat two pans over medium heat. Brush some bacon fat in each pan. Add the burgers to one and cook for 2-3 minutes on one side and flip while toasting the rolls in the other. Remove rolls once done and brush in more bacon fat. Once you turn the burger, cook two eggs in the pan you just toasted the rolls in to your desired level of doneness. Cook the burgers as you like them and add two slices of American cheese just before fully cooked. Leave burgers in pan just long enough to melt cheese.
To serve, spread mayonnaise on rolls, then cheeseburgers, egg and finally bacon. Cover with roll top and serve with hot brewed coffee.
---
You may also like: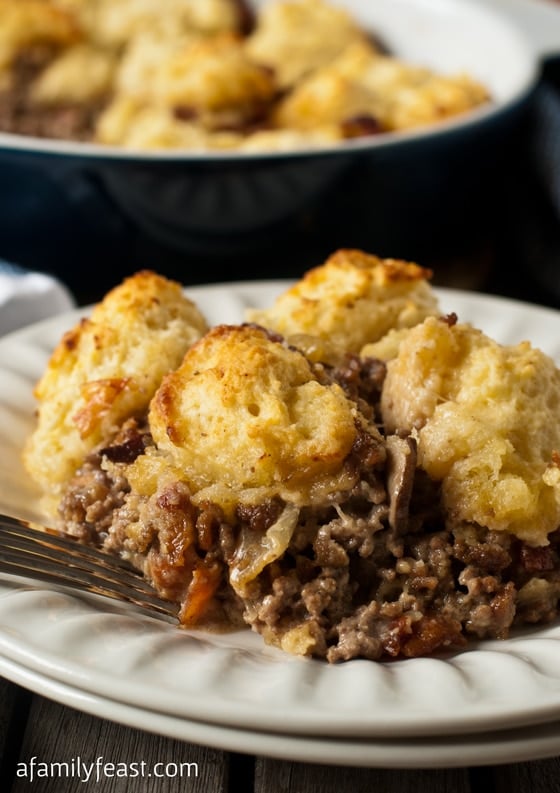 Bacon and Blue Cheese Stuffed Burger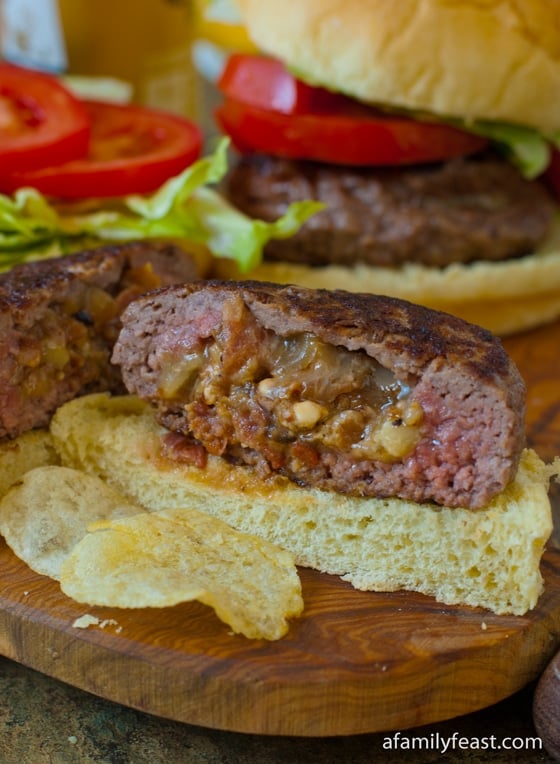 Seasoned Hamburgers with Caramelized Onions