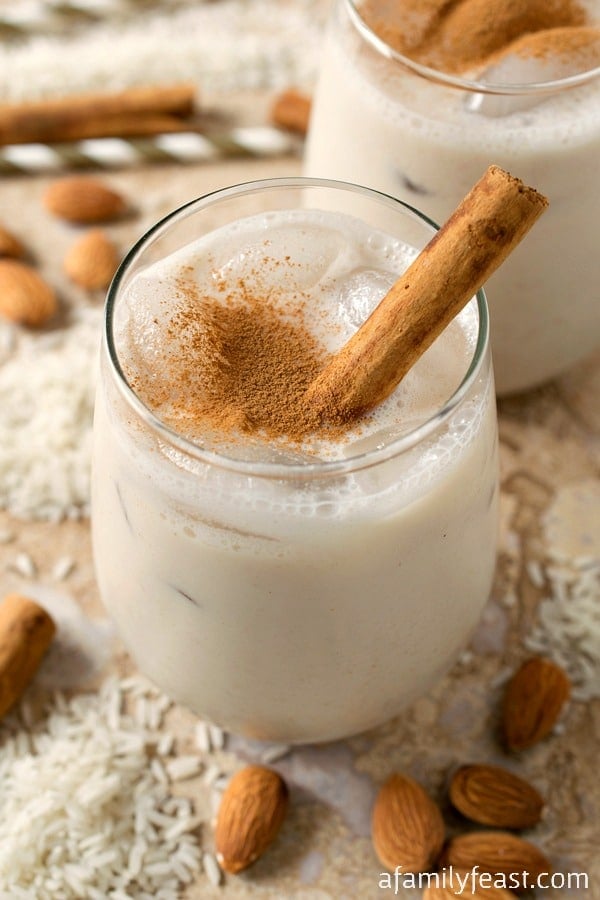 Last month, during our daughter's April vacation from school, we visited New York City for the weekend with some friends.  (We talked  a little more about our trip here!)  On one of our days in the city, we ate lunch at a fantastic Mexican food truck, not too far from the Brooklyn Bridge.
In addition to ordering some fantastic food for our meal, I saw a sign on the counter for Horchata – a creamy rice-based Mexican beverage – and decided to order it along with my lunch.
The horchata was a perfect, refreshing beverage to enjoy with our Mexican foods: Creamy, lightly sweet with a delicate cinnamon flavor. And – like we often do – Jack and I looked at each other and said, "Let's try making it at home!"
So once we returned from our trip, I immediately started my Horchata recipe research.  (Apparently we are late to the Horchata bandwagon – there are many different recipes online!)  But we were thrilled to discover that the process of making Horchata is very similar to the homemade cashew milk we've been making for months now.
I remembered that the Horchata sign at the food truck in New York showed rice, a cinnamon stick, plus almonds – so I knew that I wanted to use both rice and almonds in our own version of Horchata.  We finally decided to make the recipe from this site – and it's definitely worth your time to click over to read their very extensive taste-testing research to find the best homemade horchata recipe around!
On a side note – we did an experiment too: one test batch using traditional long-grain white rice like they used in the original recipe we followed.  And, a second batch using Arborio rice – thinking that the Arborio might make the horchata extra creamy!  While the horchata made with Arborio was noticeably thicker – the taste was too chalky, so we do recommend staying with long-grain white rice (found in any supermarket) when making horchata.
Print
Horchata
Prep Time:

12 hours

Cook Time:

10 mins

Total Time:

12 hours 10 minutes

Yield:

5 cups
---
---
1 cup

raw almonds

5 cups

water, divided (

3 cups

hot water,

2 cups

cold water)

½ cup

uncooked long-grain white rice
To make Concentrated Simple Syrup
¼ cup

water

½ cup

granulated sugar
---
Instructions
Remove skins from raw almonds as follows: Bring a medium pot of water to a boil and add the raw almonds. Blanch for approximately 1 minute. Drain the almonds under cold water. Remove the skins of the almonds by squeezing the fat end of the nut – the nut should slip right out of the skins. Dry with a paper towel.
In a dry skillet toast the dry, skinned almonds over medium heat until lightly brown. Remove from heat and allow to cool.
While the nuts are cooling, heat 3 cups of water to boiling temperature.
In an electric spice grinder, pulverize the rice into a very fine powder.
Combine the pulverized rice, toasted almonds, and the cinnamon stick into a large bowl. Pour in the 3 cups of hot water and stir to break up any clumps of rice that may form. Cool to room temperature. Cover and allow to stand overnight at room temperature.
While rice mixture is sitting, you can prepare the Concentrated Simple Syrup by heating the ¼ cup of water and the ½ cup granulated sugar in a small saucepan, stirring until the sugar completely dissolves. Cool, then chill the syrup for later.
The next day, pour the rice mixture (including the almonds and the cinnamon stick) into a blender. Add the remaining 2 cups of water and blend very well – until the rice, almonds and cinnamon stick are completely combined and pulverized.
Strain the mixture into a bowl or pitcher – you will want to strain out as much of the sediment as possible so line a mesh strainer with 3 layers of cheesecloth and pour the blended mixture through to drain into the bowl. (Alternately, you can use one of these nut milk bags to strain your horchata.)
Once drained, stir in the chilled simple syrup. Chill until cold.
When ready to serve, pour over ice and garnish with a sprinkle of cinnamon.
---
You may also like: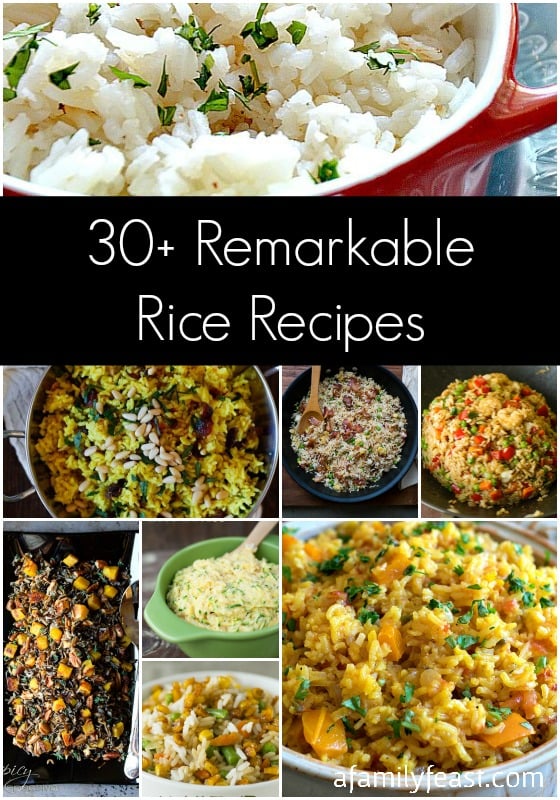 Saigon Cinnamon Ginger Cookies