This delicious Zucchini Frittata with Tuscan Kale has been making a regular appearance at our family's table all summer long.
We've been growing both zucchini and Tuscan kale in our backyard garden this summer – and this is one of the many delicious recipes we've made using that garden harvest!
What I especially love about this recipe – aside from the fantastic flavors – is that it's a perfect meal any time of the day! With eggs, two types of cheese, salami, and loads of zucchini and kale in the filling – this Zucchini Frittata with Tuscan Kale makes a delicious breakfast, a perfect portable lunch, or a light dinner served alongside a fresh summer salad.
It's also quick and easy to make – and you can even swap in other vegetables, cheeses, and meats if you'd like! And – if you're like us, and you have a huge surplus of garden zucchini on hand – this Zucchini Frittata with Tuscan Kale uses a full pound of shredded zucchini in the filling, so it's a delicious way to use it up!
Print
Zucchini Frittata with Tuscan Kale
Prep Time:

15 mins

Cook Time:

45 mins

Total Time:

1 hour

Yield:

4-6 servings
---
4 cups

Tuscan kale leaves tightly packed (

4 ounces

in weight), see below for preparation

9

whole eggs

1 teaspoon

kosher salt

½ teaspoon

freshly ground black pepper

¼ teaspoon

ground cayenne pepper

¼ teaspoon

freshly ground nutmeg

½ cup

heavy cream

4 ounces

in weight sharp white cheddar cheese, grated fine (about a heaping cup)

4 ounces

in weight Gruyere Swiss, grated fine (about a heaping cup)

1

pound zucchini, shredded on large holes of box grater and squeezed of liquid

1 tablespoon

olive oil

3 tablespoons

butter

½ cup

shallots, chopped small

4 ounces

in weight Genoa salami, diced
---
Instructions
Preheat oven to 325 degrees F.
Remove kale leaves from stems by pulling the leaves off with your hand in a downward pull starting at the thick end of the stem. The leaves should tear right off. Freeze the stems for a vegetable stock or discard. Take the leaves and stack them on top of each other (This should weigh four ounces). Roll them up the long way like a cigar shape and with a sharp knife, cut into cross strips. Then run a knife down the strips the opposite direction to cut into slightly smaller pieces. Place in a colander and rinse thoroughly under cold running water. Let sit in colander while you prepare the rest of the dish.
In a large bowl, beat eggs and add spices and beat again. Add cream and beat to combine then beat in both cheeses. Stir in zucchini. Set this aside.
Heat a 12" skillet over medium high heat and add oil and butter.
Once the butter has melted, add shallots and salami and sauté for three minutes.
Add cleaned wet kale to pan and cook for about 4-5 more minutes or until kale is slightly tender but has not changed color. Once it turns from a deep dark green to a pale green, it has cooked too long. Remove it from the heat just after it is slightly tender.
Pour in the egg mixture and stir and place in the preheated oven.
Bake for 25 minutes and remove.
Turn on broiler and broil just until top has browned, about 3-4 minutes.
Remove and serve.
---
Disclosure: This post contains affiliate links.
You may also like:
30+ Recipes for your Garden Zucchini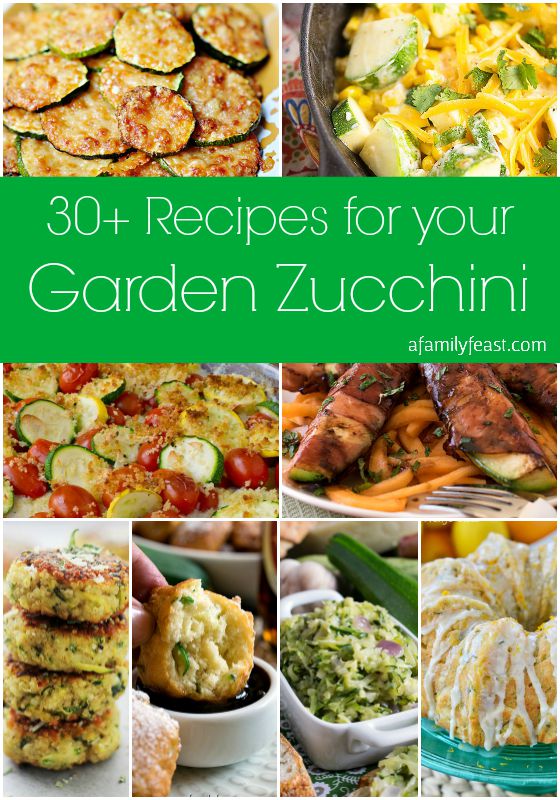 Mock Apple Crumb Pie (Made with Zucchini)
Tuscan Kale Salad with Oranges, Currants and Feta