With spring just around the corner, I'm so excited about all of the fresh produce that is finally coming back into season!  This Spinach Strawberry Salad with Strawberry Vinaigrette is a really delicious way to eat some of the gorgeous strawberries that are showing up at the market again.
Spinach and strawberries together in a salad is a classic combination, but what makes this version so special is the vinaigrette that's made with a fresh strawberry vinegar.  The intense strawberry flavors of the vinaigrette go so well with the spinach and fresh strawberries, and some toasted pecans add some crunch to this really delicious and healthy salad!
Our recipe has been adapted from this recipe originally published at epicurious.com.
Print
Spinach Strawberry Salad with Strawberry Vinaigrette
Adapted from Epicurious.com
Prep Time:

10 mins

Cook Time:

5 mins

Total Time:

15 minutes

Yield:

6 servings
Ingredients
½ cup pecan halves
3 tablespoons strawberry vinegar
¼ teaspoon salt
1/8 teaspoon freshly ground black pepper
3 tablespoons olive oil
5 ounces fresh baby spinach (about 8 cups)
½ pound strawberries (about 1 ½ cups), cut lengthwise into thick slices
Instructions
In a small dry frying pan, over medium heat, lightly toast the pecan halves until just golden brown. Remove from the heat and let cool.
In a small bowl, whisk together the strawberry vinegar, salt and pepper. Add the olive oil and whisk well until fully combined.
In a large bowl, place spinach, strawberries and pecans. Pour vinaigrette in as well and toss to coat.
Serve immediately.
Notes
Note: Prep time above does not include the time to prepare the homemade strawberry vinegar.
You may also like:
Mascarpone Strawberry Stuffed French Toast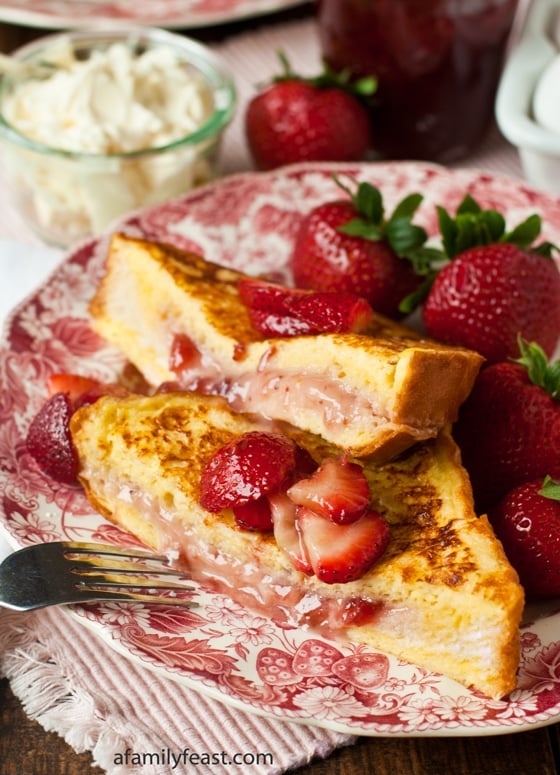 25+ Sweet & Savory Strawberry Recipes