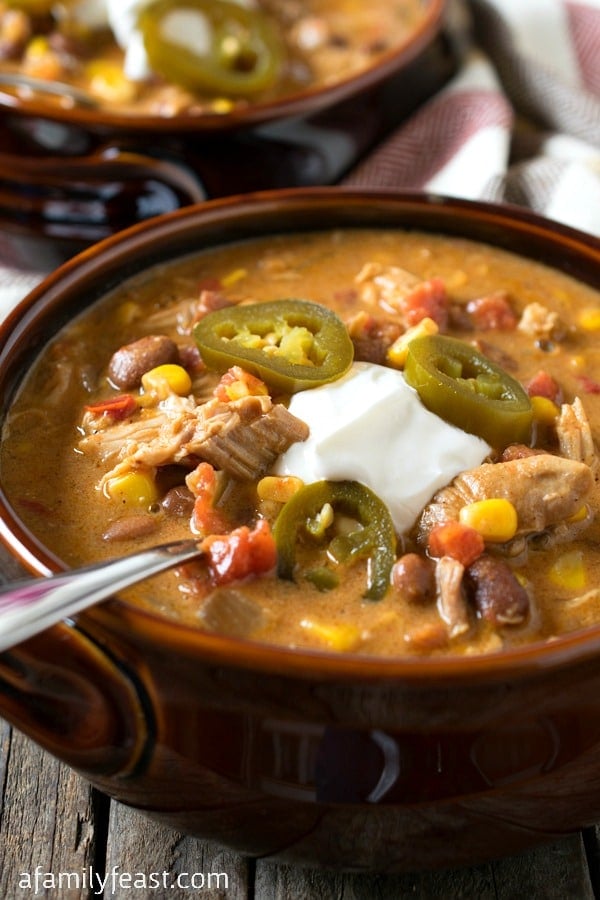 We developed this Slow Cooker Tex-Mex Chicken Stew as part of an ongoing Ambassadorship with Peapod. All opinions are 100% mine.
Today's recipe is all about keeping things easy – especially when it comes to feeding a crowd! Whether you're hosting a football party over the next few weekends, or simply looking for a quick weeknight dinner for your entire family – a delicious meal like this Slow Cooker Tex-Mex Chicken Stew is about as easy as it gets!
This Tex-Mex Chicken Stew is the type of slow cooker recipe I love! Just pour everything into the slow cooker – boneless, skinless chicken thighs, canned tomatoes, beans and chicken stock, plus a few seasonings – then turn it on to cook while you go about your day.
Then – just before dinnertime – shred the cooked chicken, add some canned Mexican corn and cream cheese for extra creaminess, then as soon as everything is heated through – dinner is served!
And just when you thought things couldn't get any easier…all of the ingredients you need to make this fantastic, zesty Slow Cooker Tex-Mex Chicken Stew are available from Peapod's grocery delivery service! Simply place your order online, select a delivery date and time – and let Peapod's shopping and delivery teams do all of the work!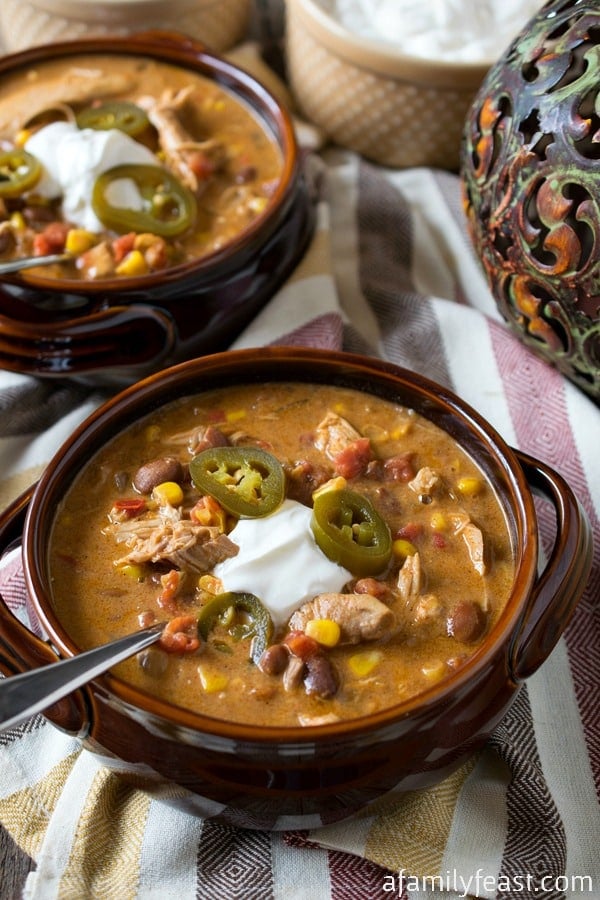 There's good reason that Peapod is America's leading internet grocer! They carry thousands of items in all of the same categories as your local supermarket – so you're sure to find everything you need. You can also save money with hundreds of weekly specials, and they even accept manufacturers' coupons.
To learn more about Peapod's grocery delivery service, visit them here. And – for this delicious Slow Cooker Tex-Mex Chicken Stew recipe (plus many more delicious recipes), click on over to FromThePod.com.
You may also like these other recipes we've developed for Peapod: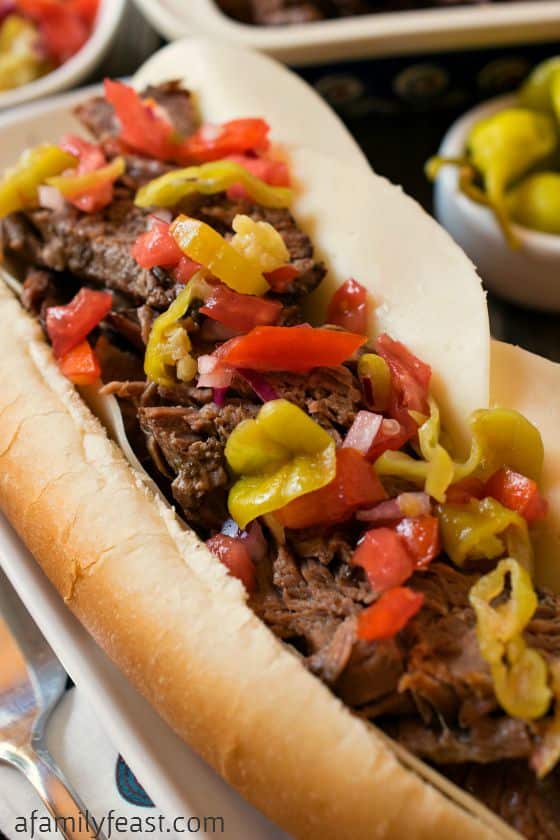 Ham and Cheese Breakfast Casserole