Pearl Onions in Cream Sauce is a dish that we typically prepare around the holidays, but this would be a great side dish for any special meal.  This delicious recipe serves the tender pearl onions in a really scrumptious cream sauce flavored with mellow garlic, bay leaves, parsley, and nutmeg – a combination that perfectly complements the delicate sweetness of these small onions!
Although frozen, pre-peeled pearl onions could just as well be substituted in this dish, we prefer fresh pearl onions for their flavor.  The instructions below in the recipe provide an easy method for peeling the onions by blanching them first, then cutting off the ends and simply squeezing the onions out of the skin.  This little bit of extra effort is rewarded with wonderful flavor in the finished pearl onions with cream sauce dish!
Print
Pearl Onions in Cream Sauce
Prep Time:

15 mins

Cook Time:

15 mins

Total Time:

30 minutes

Yield:

6-8 servings
---
Description
A creamy and flavorful sauce with pearl onions – perfect for any special meal.
---
30 ounces

raw unpeeled pearl onions

2 cups

heavy cream

3

dried bay leaves

2 tablespoons

chopped, fresh flat leaf parsley

2

garlic cloves smashed but not chopped (they will be removed from the sauce before serving)

½ teaspoon

freshly grated nutmeg

1 teaspoon

salt

1/8 teaspoon

white pepper

1 cup

chicken stock

1 tablespoon

corn starch, as needed
---
Instructions
To peel the onions, bring 4 quarts of water to a boil and add onions (including skin).
Bring back to a boil and boil for three minutes. Drain and immediately plunge onions into an ice water bath. Drain and cut the root end off of each onion; then pinch the other end and the onion will pop right out of their skins. Discard skins.
Place onions in a 4 quart pan along with cream, bay leaves, parsley, garlic, nutmeg, salt and pepper. Over medium low heat, cook covered for ten minutes stirring a few times during the cooking process. Mixture should be somewhat thickened.
Remove cover and add in chicken stock and simmer for five minutes or more until the mixture has thickened and onions are tender. (Note: If the mixture is not thick enough for your taste, however the onions are fully cooked, mix a tablespoon of corn starch with 2 teaspoons of water and slowly add to hot onion mixture until desired consistency is achieved. This step is only necessary if you like a thick cream sauce.)
Discard the smashed garlic and bay leaves and season with salt and pepper to taste.
Serve immediately.
You may also like:
Creamed Vidalia Onions in Pastry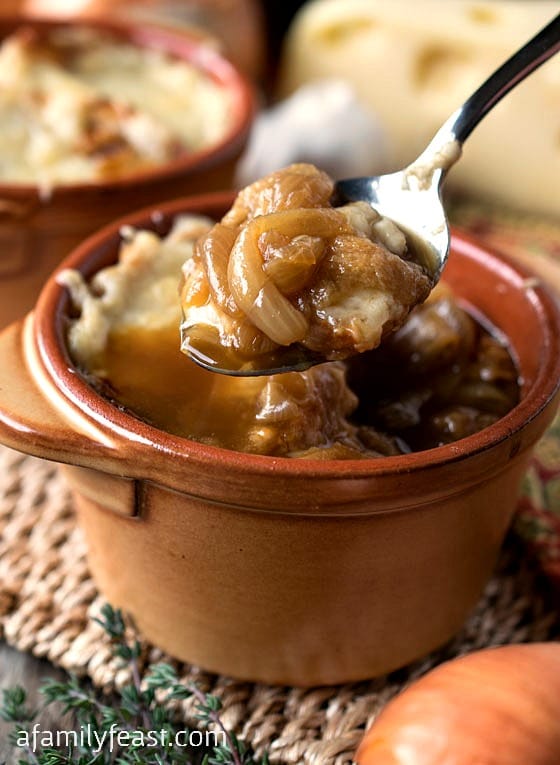 Seared Beef with Cipolline Onions and Horseradish Dumplings
Sea Scallops with Cipollini Onions and Pasta