This Mushroom Ragout recipe is sponsored by Peapod as part of our ongoing ambassadorship with the brand.  All opinions are 100% mine.
Mushroom lovers rejoice! You are going to love this mouthwatering Mushroom Ragout recipe we are sharing over on FromthePod.com today!
Our friends at Peapod – the grocery delivery service on a mission to make your life easier – challenged us to come up with a delicious recipe using some of their in-season produce. I'm a huge mushroom fan, and Peapod carries a great variety of fresh mushrooms in their produce section – so we decided to make our Mushroom Ragout as part of that recipe challenge.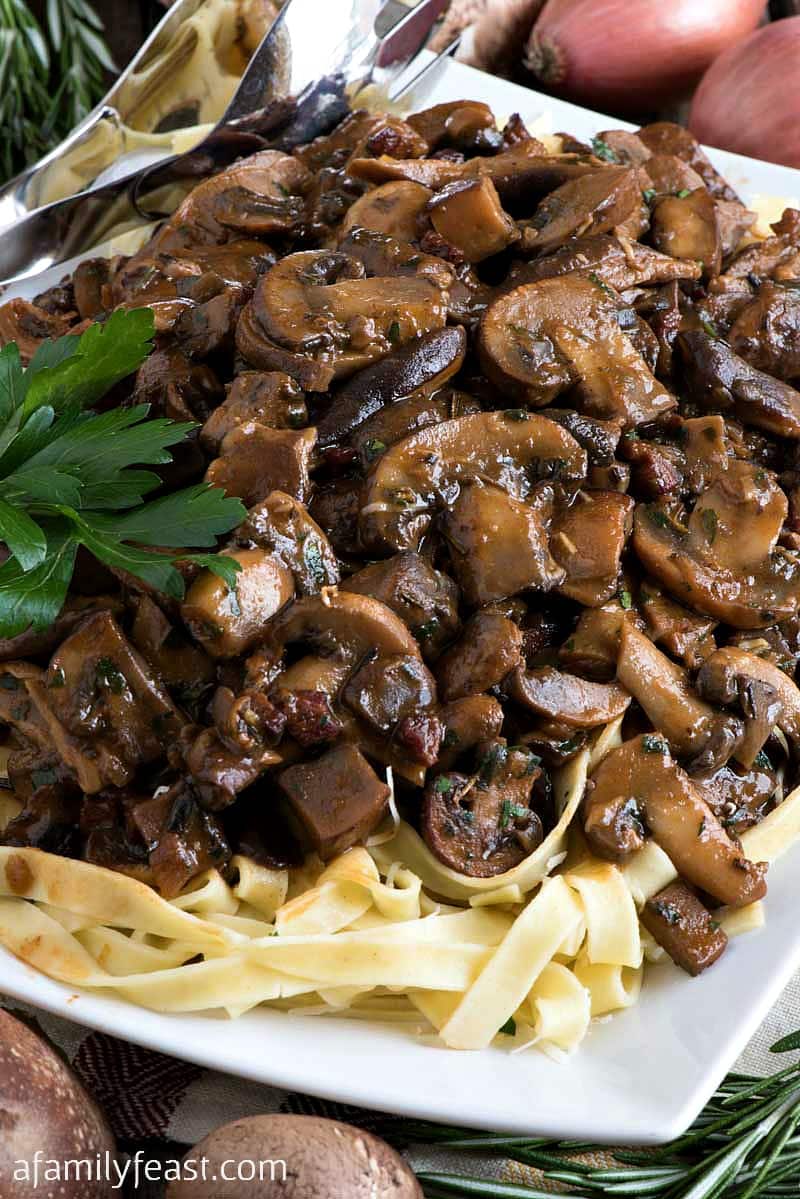 We sautéed a mix of Portobello, baby Bella (also called Cremini), white button, and Shiitake mushrooms in butter and olive oil along with pancetta, shallots, garlic, fresh rosemary, other seasonings, plus Romano cheese – then served the ragout over a pile of fettucine pasta.
If you'd like to make this Mushroom Ragout for a completely Meatless Monday meal – feel free to leave out the pancetta. (The flavors will still be fantastic!)
You can order everything to make this Mushroom Ragout from Peapod's grocery delivery service, as well as dozens of other fresh produce items, and thousands more grocery items! Just place your order online or via the Peapod mobile app – then schedule delivery to your home or office when it is most convenient for you.
To learn more about Peapod's grocery delivery service, visit them here. And click here to see the recipe for this wonderful Mushroom Ragout.
You may like these other recipes made with groceries from Peapod delivers: