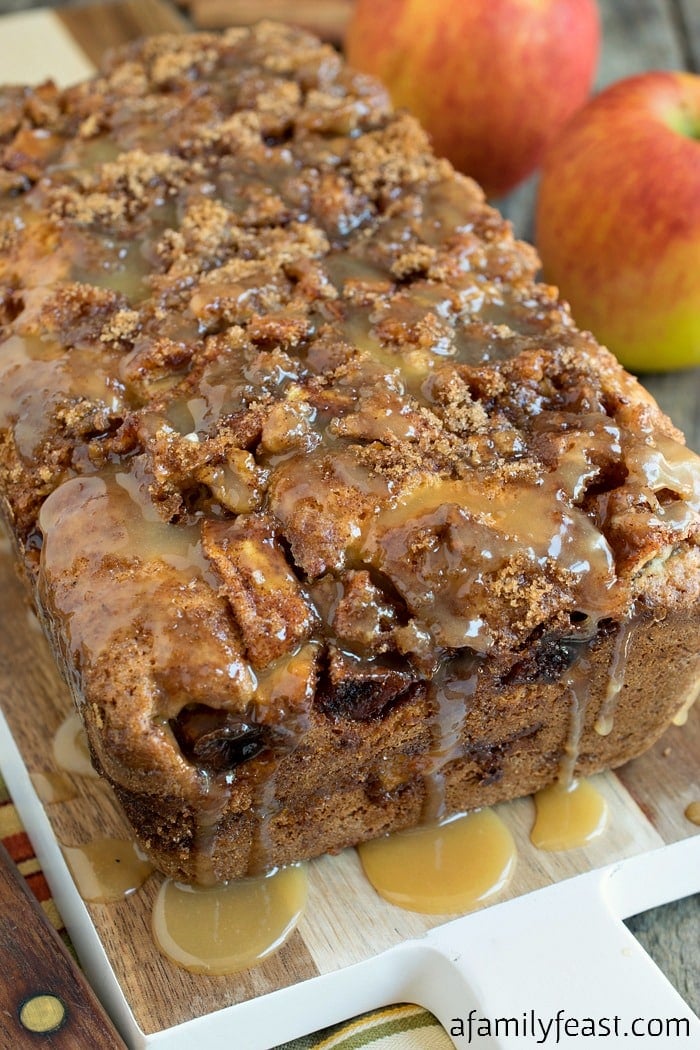 We developed this Apple Streusel Bread recipe as part of our ongoing Ambassadorship with Peapod.  All opinions are 100% mine.
Hooray for apple season – especially when it means that it's the most perfect time of the year to bake this amazing Apple Streusel Bread!
Just look at this bread…and I challenge you not to drool! 🙂  A sweet, vanilla and sour cream-infused batter is baked with a layer of apple chunks and walnuts in the middle, plus a generous cinnamon streusel topping. Then…a creamy, sweet, brown sugar glaze is drizzled over the top. I'm in apple season heaven!
This delicious Apple Streusel Bread is a perfect sweet treat for breakfast, brunch, dessert – or any time of day!
You won't need to make a special trip to the apple orchard to buy fresh in-season apples and other Fall produce thanks to Peapod's convenient grocery delivery service.  When you order your groceries from Peapod, you'll find all kinds of fresh, seasonal produce at great prices, along with all of the other food and household products you need.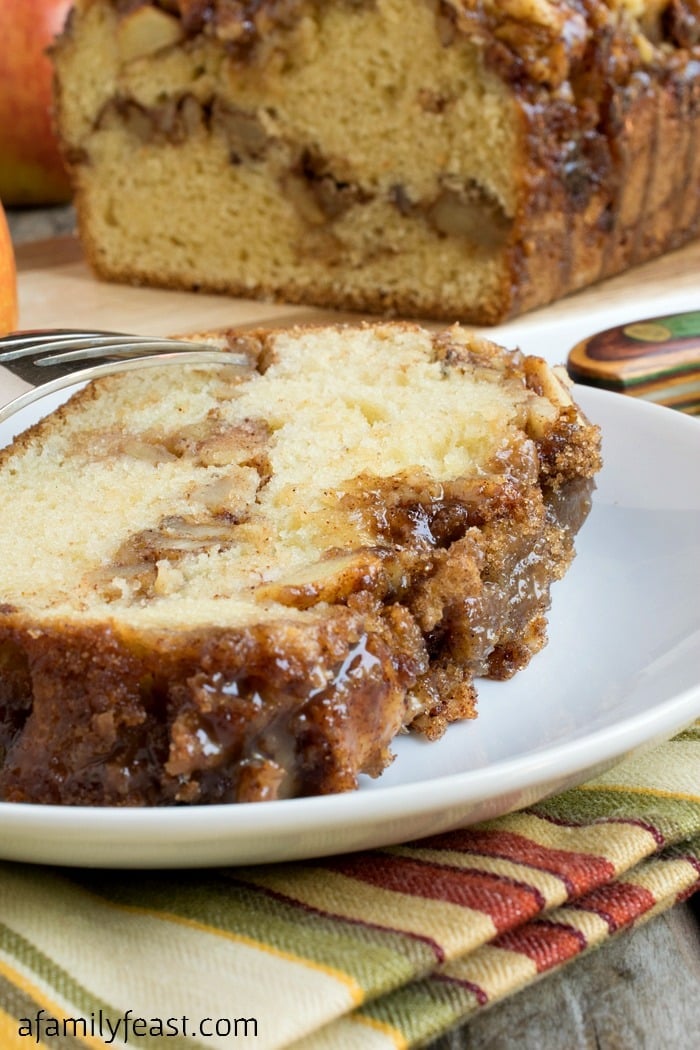 Peapod carries thousands of items – just like your local supermarket – and you can also take advantage of their weekly specials, double manufacturers' coupons, and budget-friendly store brands like Nature's Promise and Simply Enjoy. Simply place your order online at Peapod.com or with their mobile app on your phone, schedule delivery at a time that is most convenient for you – then get started with your Fall baking!
Learn more about Peapod's grocery delivery service right here.  And you can find this delicious Apple Streusel Bread recipe (and many more) over on From the Pod.
You may also like these other recipes made with ingredients from Peapod: