Our oldest daughter Courtney is a big proponent of 'clean' eating – the idea of eating whole and minimally processed foods. She is always introducing us to new ingredients and ideas when it comes to healthy eating.
So a few months ago, while shopping at our local club store, we saw a bag of ground golden flax seed and on impulse – we bought it. Although we've baked with flax seed before, this was a big three-pound bag and we weren't really sure what to do with all of it. So my husband Jack called Courtney and she told him that we could use it in pretty much any recipe.
With that advice in mind – as well as all of the wonderful nutritional benefits that flax is known for – we set out to experiment with different combinations of ingredients to come up with a cookie, and the result is today's healthy and delicious Healthy Golden Flax Breakfast Cookies!
These Healthy Golden Flax Breakfast Cookies are chewy and delicious, and if you follow a clean-oriented diet – you probably have most of the ingredients in your pantry!  But even if you don't – this recipe is very versatile in that you can substitute many of the ingredients. For example – you can substitute any nut butter for the cashew butter called for in the recipe, or substitute maple syrup, corn syrup or honey for the agave nectar, or substitute granulated sugar for the coconut sugar, etc.
These Healthy Golden Flax Breakfast Cookies are a great breakfast-on-the-go – as well as a healthier, sweet treat any time of the day!  They are also super simple to make and freeze well, so you can always have a healthy treat on hand!
Print
Healthy Golden Flax Breakfast Cookies
Prep Time:

15 mins

Cook Time:

10 mins

Total Time:

25 minutes

Yield:

48 cookies
---
¾ cup

cashew butter

¾ cup

agave nectar

¾ cup

coconut sugar
Heaping

½ cup

ground golden flax seed (about a half cup plus a few tablespoons)

1/3 cup

cashew milk

2 teaspoons

vanilla extract

3 cups

rolled oats (quick cook or regular)

1 1/3 cups

whole wheat pastry flour

1 teaspoon

baking soda

½ teaspoon

salt

1 cup

currants, raisins, golden raisins (or a mix of all three like we did – as long as it totals

1 cup

)
---
Instructions
Heat oven to 375 degrees.
In the bowl of a stand mixer with paddle attachment, or by hand, cream cashew butter, agave and coconut sugar until blended and creamy.
Add flax, cashew milk and vanilla and mix.
In a separate bowl, combine rolled oats, flour, baking soda and salt.
With mixer running, add dry mixture just until a thick cookie dough batter forms, similar in texture to oatmeal cookie dough.
Stir in currants/raisins by hand.
Scoop one ounce balls, 12 per pan, onto parchment lined sheet pans and bake for 10 minutes. Bake one pan at a time or if baking more than one at a time, increase baking time.
Cool on pans for five minutes to set then transfer to cooling racks.
---
You may also like: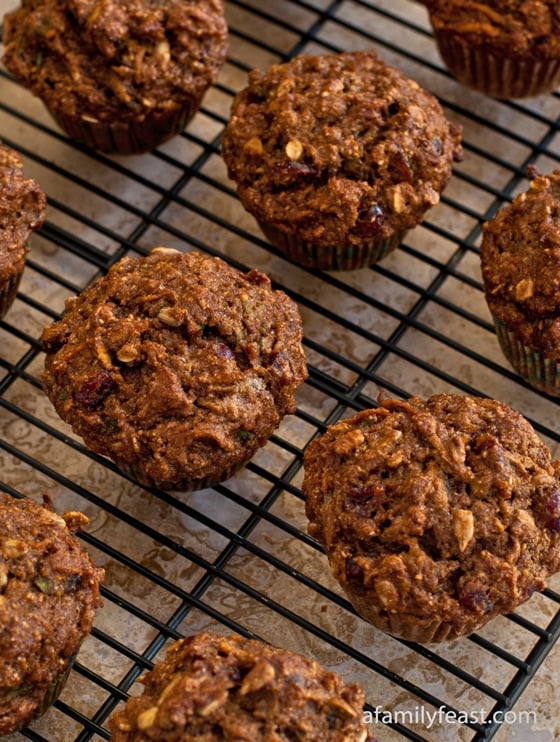 Great Grains Chewy Breakfast Bars
Cashew Cranberry Crunch Muffins