In among all of the different recipes we found in my mother's old recipe box, this Hartford Election Cake was probably one that we were most curious about – and most eager to try! So with the presidential election just a few weeks away, we thought this was the perfect time to share this vintage recipe.
According to this article, Election Day back in the 18th and 19th centuries was a day for celebration. Voters would travel to large cities such as Hartford, Connecticut, cast their ballots and then spend the rest of the day socializing and celebrating their democratic freedoms. Those parties often ended with a banquet of food, and Hartford Election Cake for dessert.
This Hartford Election Cake is a cross between a bread and a cake. In fact, some recipes would have this cake baked in a loaf pan instead of the bundt pan that we used today. (Either way, this sturdy cake recipe was definitely designed to withstand traveling long distances.)
Hartford Election Cake is a lightly sweet, dense and moist cake/bread loaded with raisins and nuts and flavored with a citrus flavor. My mother's original recipe called for orange blossom water – which we couldn't find at our local supermarket – so we swapped in flori di sicilia which is a citrus-based extract used in many Italian baked goods. (You can find that online, or use a mix of vanilla and orange extract instead.)
Once baked, the Hartford Election Cake is simply brushed with melted butter and a sprinkle of granulated sugar. It is delicious served sliced as-is, but it is also delicious toasted and served with additional butter.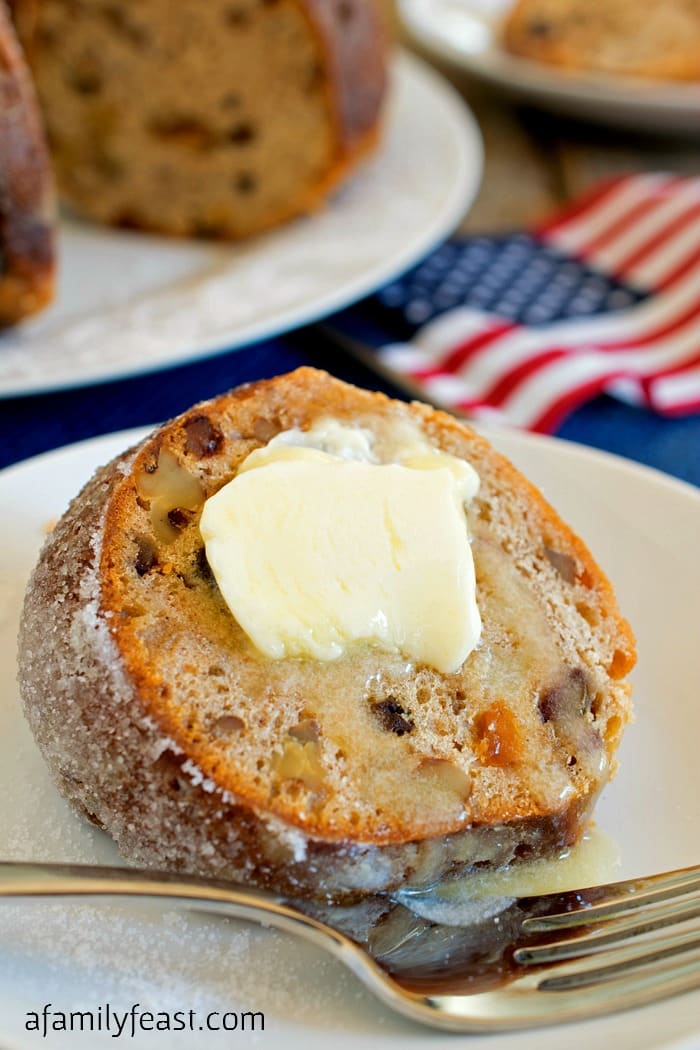 If you are interested in more of the history behind this cake, this article is definitely worth a quick read. It states, "Election Cake became the first food strongly associated with American politics. What made it more unique and important was the way it provided women with an opportunity to express their commitment to their new country. This was no trivial outlet in an era that prohibited women from voting. Through their production of Election Cake and other recipes, including Independence Cake, Franklin Gingerbread, and Democratic Tea Cakes, women projected their influence into the public sphere and helped ingrain patriotism into our national culture."
Print
Hartford Election Cake
Prep Time:

3 hours 15 mins

Cook Time:

40 mins

Total Time:

3 hours 55 minutes

Yield:

8-10 servings
---
1 cup

whole milk heated to 110 degrees F (no higher)

1 tablespoon

dry yeast

1 cup

mixed dried fruit such as raisins, dates or cherries (all raisins would be fine)

3 tablespoons

dark rum

1 tablespoon

orange blossom water, or

1 teaspoon

of Flori Di Sicilia, or

½ teaspoon

orange extract plus ½ teaspoon vanilla extract

¾ cup

brown sugar, packed

8 tablespoons

butter softened, 1 stick

2

whole eggs

3 ¼ cup

all-purpose flour

¼ teaspoon

salt

½ teaspoon

allspice

1 teaspoon

ground cinnamon

½ teaspoon

coriander

1 cup

walnuts, chopped
Butter and flour to prepare pan

3 tablespoons

butter melted

3 tablespoons

granulated sugar
---
Instructions
Mix the yeast with the heated milk and set aside.
Mix the dried fruit with the rum and orange blossom water and set aside.
In the bowl of a stand mixer with the paddle attachment, beat butter and brown sugar for two minutes on medium speed.
Add eggs and beat for two more minutes.
Drain liquid from dried fruit and add liquid to sugar and egg mixture. Mix to combine. Save the fruit for a later step.
Sift flour into a bowl with the salt, allspice, cinnamon and coriander.
Transfer to a stand mixer from a paddle to a dough hook.
Alternate adding flour-spice mixture and milk mixture to form a very sticky dough. Beat only long enough to bring the dough together. The mixture will be loose looking.
Pour dough into a large bowl, cover with a dish towel and let rise in a warm draft free place for about two hours or until doubled in size.
While the dough is rising, liberally butter and flour a 10" Bundt pan.
Pour nuts and dried fruit into the dough and mix by hand just until mixed through.
Scrape the mixture into the prepared pan.
Cover with a dish towel and let rise until almost doubled in size, about an additional hour.
Preheat oven to 350 degrees F.
Bake in the center of the oven for about 40 minutes or until a toothpick inserted comes out clean.
Remove from oven and brush with the melted butter then sprinkle on the granulated sugar. Serve warm out of the oven, or sliced and toasted with butter.
---
Disclosure: This post contains affiliate links.
You may also like: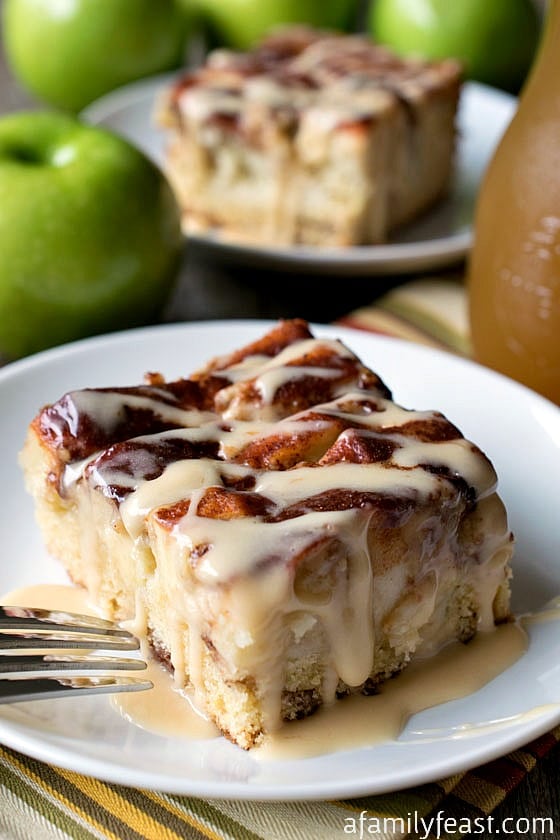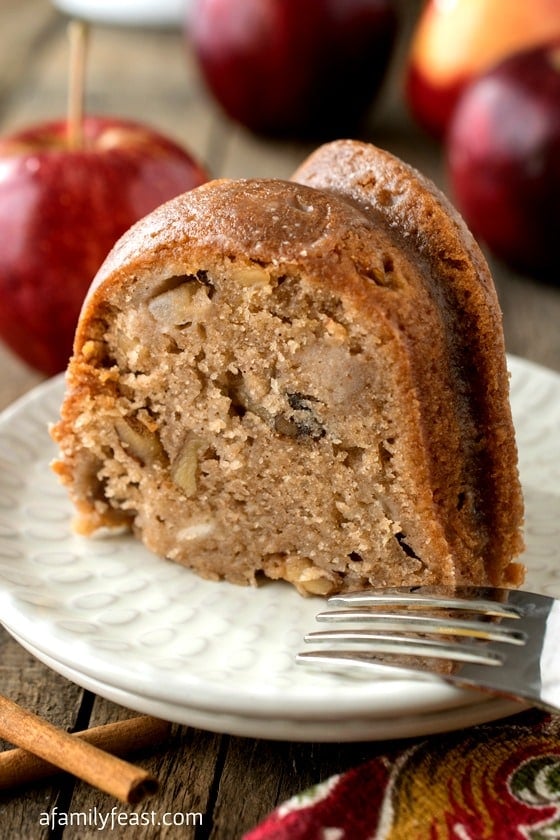 Sour Cream Streusel Coffeecake