As teenagers, my sister Regina and I both tried out for our high school play – the classic musical "Anything Goes" by Cole Porter. We had to learn a number of songs and dances and, to this day, I still remember many of the lyrics from that show!
One song we learned, "You're The Top," is about a man and a woman who take turns complimenting each other, and the song includes the lyrics, "…you're the Waldorf Salad…" So when my husband Jack told me that he wanted us to feature his Waldorf Salad recipe here on A Family Feast, I couldn't stop humming that song – and that lyric – all day long!
And there's a very good reason why the Waldorf Salad is regarded so highly that it inspires song lyrics! It's quite simply – delicious!
The Waldorf Salad is an American classic dating back to sometime between 1893 and 1896 when it was first created by Oscar Tschirky, maître d'hôtel (dining room manager) at the Waldorf Hotel. The original salad contained only apples, celery and mayonnaise served on top of a bed of lettuce, but over the years, chopped walnuts became a regular addition to this salad.
Jack's version of the Waldorf Salad is one of the best I've had! It has all of the classic ingredients and more: Gala and Granny Smith apples, as well as pears are cut into long strips then tossed in a creamy, sweet mayonnaise-Crème fraîche dressing with wonderful hints of cinnamon, orange, and lemon that are so fantastic with the fruits in this salad. And grapes, celery and raisins, as well as sweetened, toasted walnuts add great texture and additional flavors to this fabulous salad!
Today, the Waldorf Salad is often served at special luncheons such as baby or wedding showers and afternoon teas – sometimes with chicken added in as well – but it makes a great, light meal any day of the year! We served our Waldorf Salad with some home-grown rocket greens on top, but baby arugula or other micro greens of your choice will work as well.
Print
Waldorf Salad
Prep Time:

20 mins

Cook Time:

25 mins

Total Time:

45 minutes

Yield:

6-8 servings
---
1 cup

shelled walnut pieces

1 tablespoon

whipped egg white

4 teaspoons

sugar
Pinch cayenne

¼ teaspoon

cinnamon

1/8 teaspoon

paprika

1

Gala apple cored and cut into long strips, skin on

1

Granny Smith apple cored and cut into long strips, skin on

1

Bosc or Anjou pear cored and cut into long strips, skin on

4 teaspoons

lemon juice divided

1 tablespoon

orange juice

½ cup

mayonnaise

½ cup

Crème Fraîche or whole milk Greek yogurt

4 teaspoons

sugar

½ teaspoon

celery salt

¼ teaspoon

white pepper

1/8 cup

walnut oil

½ cup

celery slices

12

red or purple grapes cut in half lengthwise

½ cup

golden raisins
Rocket greens, baby arugula, or other micro green
---
Instructions
Preheat oven to 375 degrees
Separate one egg and reserve one tablespoon of the white. Beat it with a fork. Toss the walnuts with the egg white, sugar, cayenne, cinnamon and paprika and lay out on a sheet pan. Bake for 10 minutes and remove from oven. Set aside.
In a large bowl, mix the Gala and Granny Smith apple strips along with pear strips. Toss with one tablespoon of lemon juice (three teaspoons equal one tablespoon) and 1 tablespoon of orange juice and set aside.
In a small bowl, mix mayonnaise, Crème Fraîche, sugar, celery salt, white pepper and the last teaspoon of lemon juice. Whip in walnut oil.
Add the celery, grapes, raisins and walnuts to the apple mixture. (Save a few nuts to sprinkle on top of each portion) Add in the mayonnaise dressing and toss to combine. Adjust seasoning.
Serve on a small dish or bowl and garnish with the reserved nuts and rocket salad or micro greens.
---
You may also like: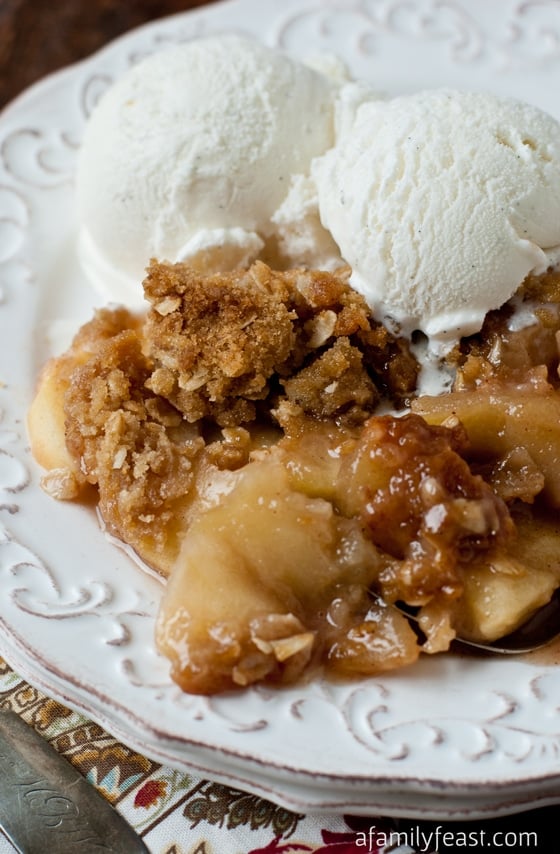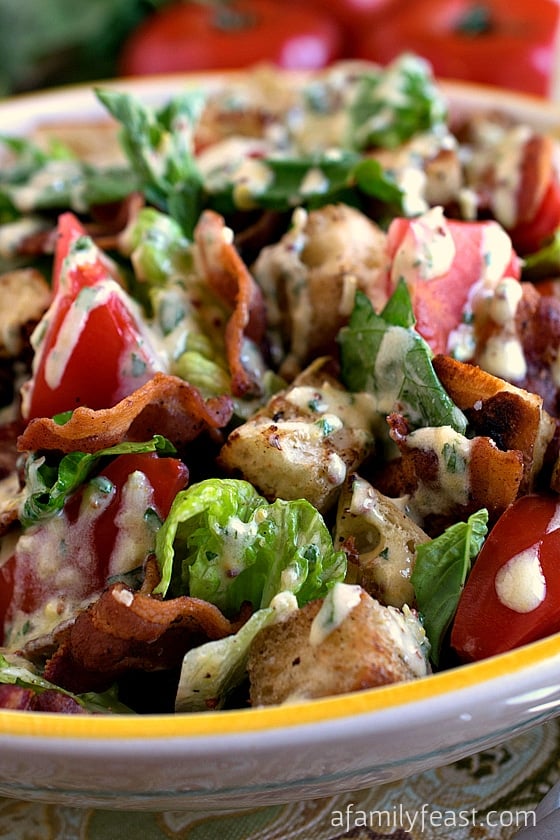 Farro Salad with Grapes, Goat Cheese and Tarragon Vinaigrette