We are a family that eats soup all year round – even when the temperatures soar! And this is especially true in the case of today's recipe for Sweet Corn Soup.
This creamy, rich soup is the perfect way to enjoy sweet corn on the cob when it is in season during the summer months. It's very easy to make and full of incredible flavor.
This sweet corn soup is made from kernels cut from sweet butter-and-sugar corn (although any in-season fresh corn will do) and chunks of sweet potato that are mixed in a thick and creamy broth that is flavored with sweet Vidalia onions, garlic, fresh ginger and a splash of Worcestershire sauce.
You might also be surprised to see that the broth is thickened by cooking down the corn cobs after you've cut the kernels off. Not only does the starch from the cobs thicken the soup – but it also gives it tremendous, delicious flavor!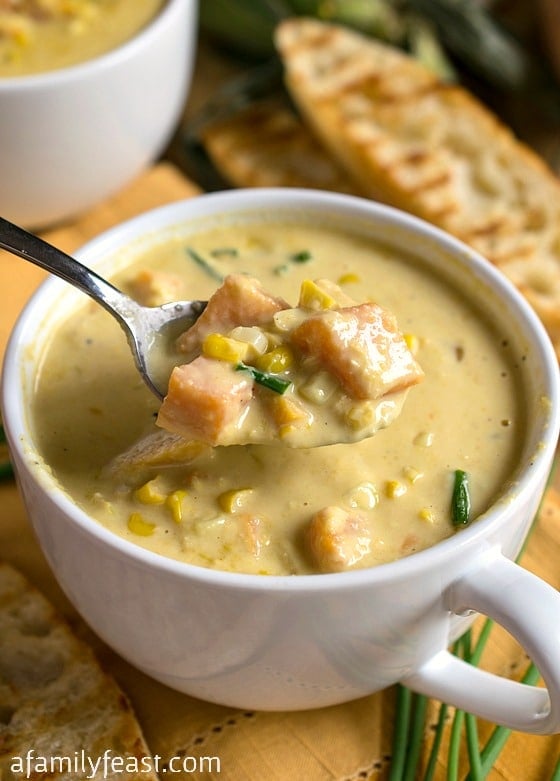 This summertime-in-a-bowl Sweet Corn Soup makes a delicious meal served along with some crisp, toasted bread.  Dig in!
Print
Sweet Corn Soup
Prep Time:

30 mins

Cook Time:

45 mins

Total Time:

1 hour 15 minutes

Yield:

4-6 servings
---
6

ears fresh corn on the cob (sweet butter and sugar corn if available)

4 tablespoons

butter

1 cup

Vidalia onion or other sweet onion, diced

1 tablespoon

minced garlic

1 tablespoon

minced fresh ginger

1 teaspoon

kosher salt

½ teaspoon

freshly ground black pepper

3 cups

vegetable stock

2 cups

water

1

pound sweet potatoes, peeled and cut into small bite sized pieces

½ teaspoon

Worcestershire sauce

1 pint

heavy cream
---
Instructions
Husk corn and remove all of the silk. Using a sharp knife, remove corn kernels and set aside. (see here for method) Cut cobs into quarters and set aside.
In a five quart pan over medium heat, place butter, onions, garlic, ginger, salt, pepper and cut corn kernels. Sauté for ten minutes stirring occasionally. Remove from heat and take half of the mixture out and place in a bowl and set aside.
Add the cobs, stock and water to the pot with half the cooked corn kernels and simmer on medium high for about 15-20 minutes or until there is about 2 cups of liquid left. (Add more water or stock if too much liquid cooked off)
Remove from heat again, pick out cobs with tongs and discard cobs.
Place cut sweet potatoes into the mixture and cook over medium high until tender, about 5-10 minutes. Remove from heat, add reserved corn, Worcestershire sauce and heavy cream.
Bring just up to serving temperature but do not boil. Adjust seasonings as needed and serve.
---
You may also like:
How to Easily Cut Fresh Corn Kernels Off the Cob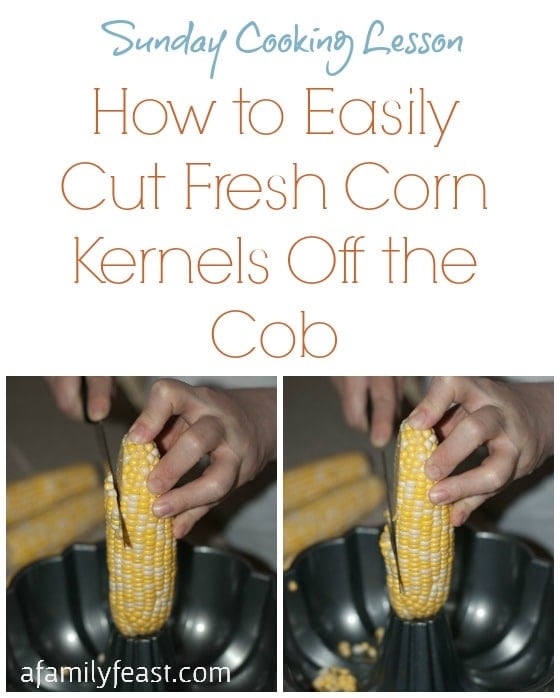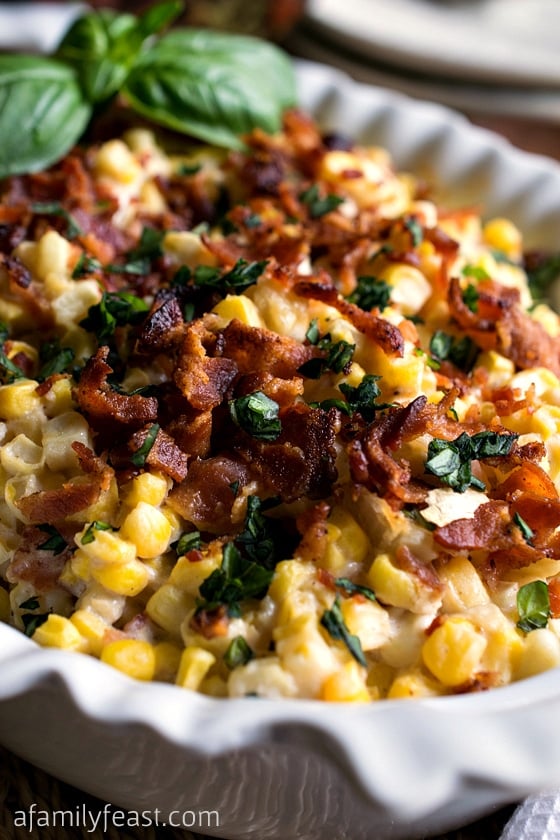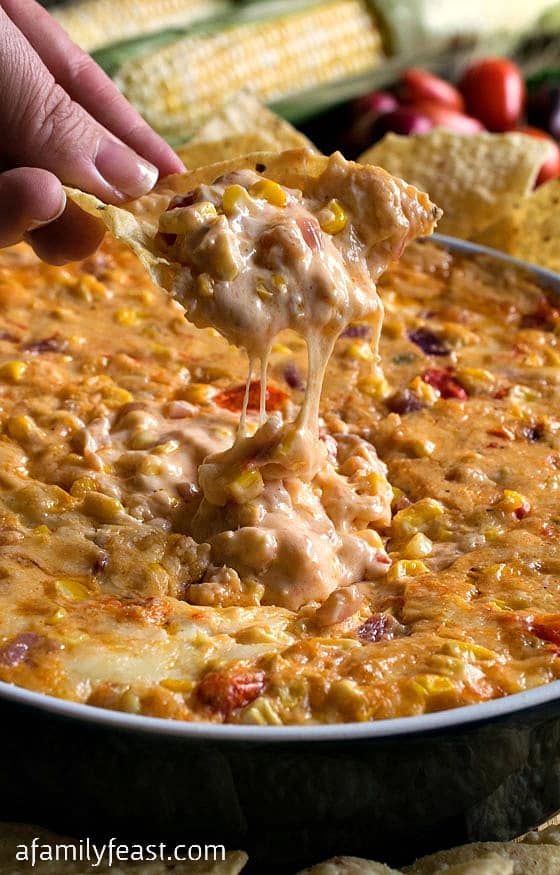 Fall Harvest Vegetarian Corn and Butternut Chowder