With a late summer garden overflowing with ripe tomatoes of all shapes and sizes…PLUS the realization that we still haven't shared my husband Jack's mac and cheese recipe with you before – that was the inspiration behind this incredible Macaroni and Cheese with Roasted Tomatoes!
We took a simple, classic and very delicious macaroni and cheese recipe that Jack has been making for years. But we changed things up by adding in a mix of cherry, grape and sun gold tomatoes that we first roasted in the oven with fresh basil and a pinch of red pepper flakes.
The result is a rich, creamy pasta dish with bursts of intensely sweet tomatoes throughout! (If you've never roasted tomatoes before, you must try it – the roasting process really intensifies the flavors and brings out the tomatoes natural sweetness!)
The macaroni and cheese is made with a mix of cheddar, white American cheese and brie – a winning combination of cheeses full of great flavor and creaminess. Adding the roasted tomatoes to the cheesy pasta not only adds even more delicious flavors, but the bright, fresh tomatoes also helps to cut some of the richness of the cheese.
This Macaroni and Cheese with Roasted Tomatoes is creamy and delicious and sure to become a new family favorite! Plus – it's a great way to use up some garden tomatoes!
Print
Macaroni and Cheese with Roasted Tomatoes
Prep Time:

15 mins

Cook Time:

45 mins

Total Time:

1 hour

Yield:

8-10 servings
---
Description
Note: The roasted tomatoes need to drain after cooking.
---
For the Roasted Tomatoes
4 pints

cherry, grape or sun glory tomatoes (

8 cups

)

¼ cup

good quality extra virgin olive oil

1 ½ teaspoons

kosher salt

½ teaspoon

freshly ground black pepper
Pinch red pepper flakes

2 tablespoons

balsamic vinegar

3 tablespoons

fresh basil, chopped

½ teaspoon

sea salt (kosher salt is OK as a substitute)

1 tablespoon

extra virgin olive oil
For the Cheese Sauce
3 cups

whole milk

¾ cup

heavy cream

3 tablespoons

butter

3 tablespoons

flour

1

pound elbow macaroni noodles (I used Cellentani pasta which looks like a longer twisty elbow noodle)

1

pound sharp cheddar cheese shredded (Use a good brand and not supermarket no-name brand, the extra cost pays off in flavor)

¼

pound white American cheese (not cheese food but real cheese)

¼

pound brie, with outer skin removed and discarded

½ teaspoon

Worcestershire sauce

½ teaspoon

kosher salt

¼ teaspoon

white pepper

1 teaspoon

dry mustard

1/8 teaspoon

cayenne

¼ teaspoon

fresh nutmeg
For the Topping
¼ cup

seasoned bread crumbs

¼ cup

finely shredded cheddar cheese

¼ teaspoon

paprika

½ tablespoon

melted butter
---
Instructions
Preheat oven to 400 degrees F.
In a large bowl, toss the tomatoes, ¼ cup of the oil, kosher salt, pepper, pepper flakes and balsamic vinegar. Pour onto a sheet pan and roast for 10-12 minutes or until just starting to get soft.
Remove from oven and in a bowl, toss with the 3 tablespoons of fresh basil, the sea salt and the 1 tablespoon of olive oil.
Pour the mixture into a strainer over a bowl and let drain. The liquid that drains off will be discarded.
Reduce oven temperature to 375 degrees F.
Bring a large pot of water to a boil and keep at a simmer until you are ready to cook the pasta.
In a medium sauce pan, bring milk and cream up to scalding but do not boil.
While milk and cream are heating, in a large pot over medium heat, melt butter and add flour. Stir and cook for three minutes.
Slowly add hot milk mixture to butter and flour mixture while whisking vigorously. If you can't pour and whisk then pour the milk in one third at a time whisking fast after each addition. The first one will be thick and by the end it will be loose. If lumps form, whisk and cook until they are gone.
At this point, bring the water to a boil and add pasta. Cook pasta to three minutes under done. Whatever the package says, cook three minutes less. Pasta will be slightly hard and chewy but will finish in the oven.
Add all three cheeses to the white sauce and stir with a wooden spoon until dissolved into the sauce.
In a small cup or bowl, mix Worcestershire sauce with salt, pepper, mustard, cayenne, nutmeg and enough water (few drops) to make a slurry. (this is to avoid lumps from clumpy seasonings). Whisk this into the sauce.
Remove the sauce from the heat.
Drain the pasta and add the hot pasta to the sauce and stir.
Drain the tomatoes one more time and stir into mixture.
In a small bowl, combine all topping ingredients and mix well.
Butter or spray a 9x13x3 inch or equivalent casserole dish and pour in the pasta and tomato mixture.
Sprinkle top with the crumb mixture and bake uncovered for 20-25 minutes or until hot and bubbly.
---
You may also like: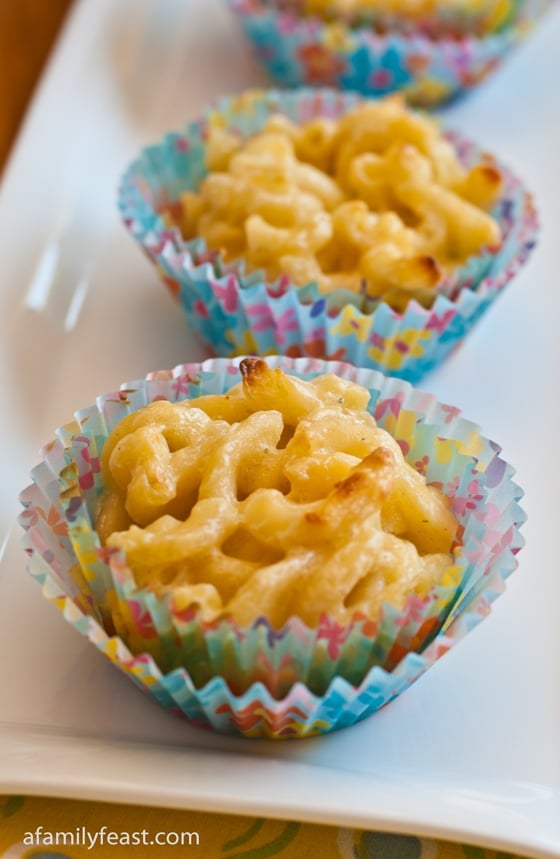 Pan Roasted Tomatoes with Herbs