Today's recipe for Hot Crab Drip with Crostini is another really delicious appetizer we made using fresh, locally-caught Atlantic blue crabs we were so fortunate to enjoy last month, after my husband Jack went crabbing with our friend and neighbor, Chris.
Once crabs are out of the water, they won't survive for long, so in order to get the best flavor possible, you really need to cook the crabs (or any freshly-caught crustacean) right away!  Once cooked and cooled, the crab meat can be picked and chilled for later use in a recipe.
So, the night that Jack went crabbing, he gave me about a 30 minute head's up as he was heading home, so I could put a large pot of water on to boil, for steaming the crabs as soon as he arrived.  It was near bedtime for our six-year-old, but I kept her awake so she could see what live blue crabs looked like!
Bad idea.
Emma took one look inside the bucket of crabs (they were pretty feisty and trying to climb out of the bucket!) and immediately got that, "I don't like this!" look on her face.  She then climbed up on the kitchen stool so she could watch Jack steam the crabs at a safe distance from the stove.   But, as Jack started to put the crabs into the pot – those angry critters were climbing out as fast as Jack could put them in!!  Jack and I started laughing….and then, out of the corner of my eye, I saw Emma jump down from the stool and run out of the kitchen crying!
Poor thing – she was totally traumatized by the crabs and was sobbing because she thought they were going to attack her and bite her toes!  Complete FAIL on my part…I thought it would be a great learning experience for her, and instead I gave her nightmares right before bedtime!
In spite of the drama at our house that night, this hot crab dip with crostini is fantastic and easy, and a really wonderful way to enjoy fresh crab meat!  (Canned crab meat will also taste great.)  Crab meat is mixed together with plain Greek yogurt, cream cheese, swiss cheese, and scallions – then baked until warm and melted and gooey.  Served on toasted crostini – this hot crab dip is delicious!
P.S. Emma is fine, and the 'blue crab incident' is long forgotten!
Recipe adapted from OikosYogurt.com
Print
Hot Crab Dip with Crostini
Prep Time:

15 mins

Cook Time:

30 mins

Total Time:

45 minutes

Yield:

12-18 servings
---
12 ounces

cooked crabmeat, well drained

2/3 cup

plain Greek non-fat yogurt

16 ounces

cream cheese, softened

¾ cup

chopped scallions, about 4-5 scallions (top and bottoms)

8 ounce

block Swiss cheese shredded (

2 cups

)

1

demi Ciabatta or baguette, sliced on the bias
Extra virgin olive oil to brush on sliced bread for toasting
---
Instructions
Preheat oven to 350 degrees.
Put crabmeat, yogurt, cream cheese, scallions and Swiss into a large bowl and mix to combine.
Place in an oven-safe casserole dish and bake uncovered for 30 minutes.
While dip is cooking, brush oil on bread slices and bake on a sheet pan for about five minutes. Try and time it so both come out of the oven at the same time.
Serve immediately while still hot.
---
You may also like: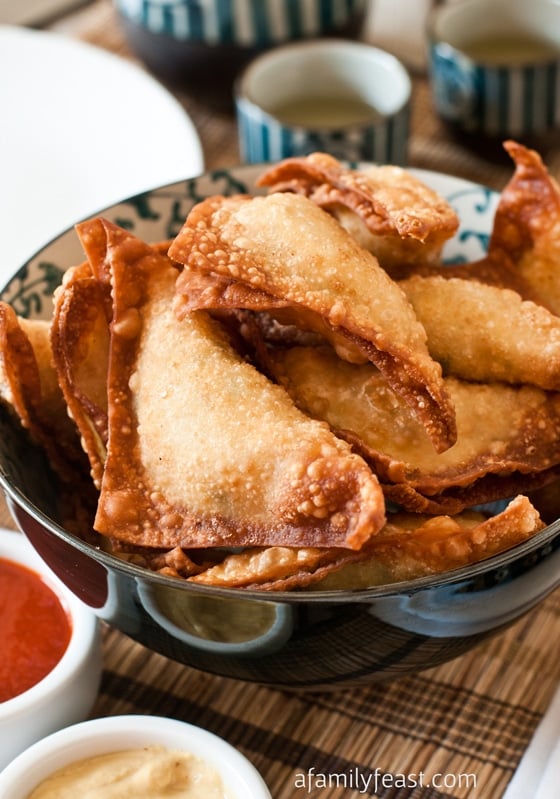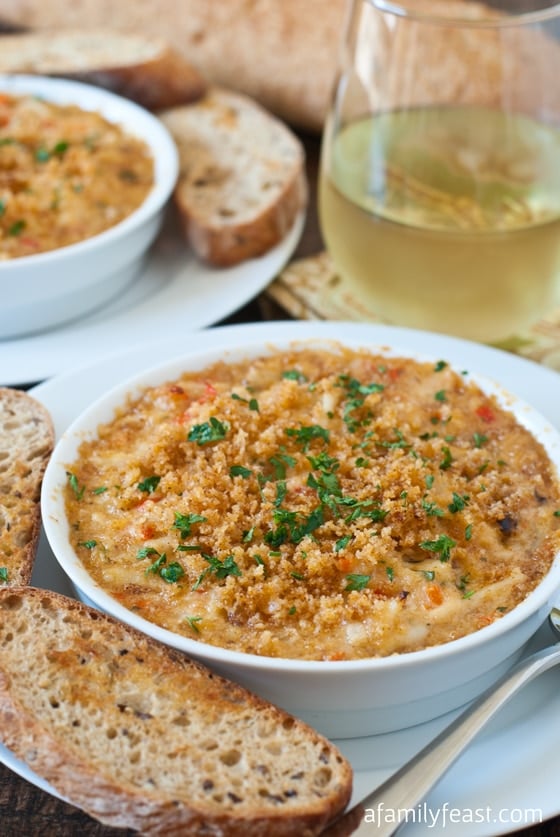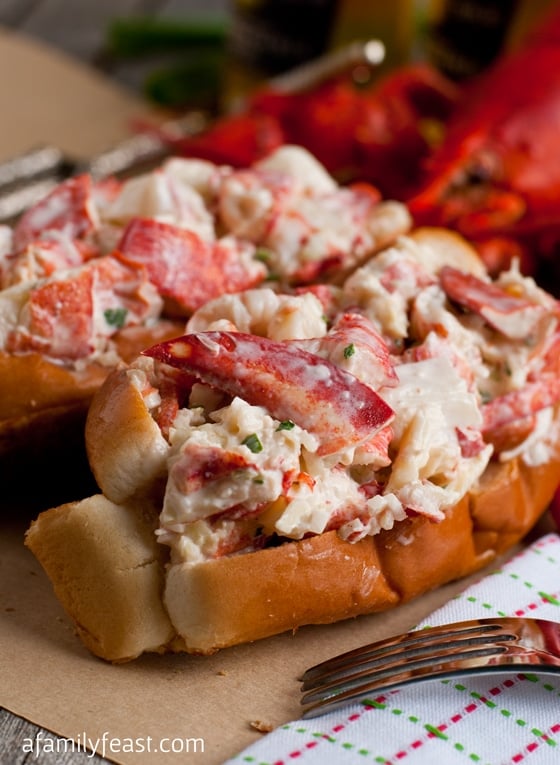 Bacon-Wrapped Gulf Shrimp with Blue Cheese Butter and Port Reduction