This past weekend, we were invited to a brunch at our friends' house along with some other friends from the neighborhood.  All of us have six-year-old little girls that attend the same school.  So while the kids played happily together all day long, us parents enjoyed great food and great company!  (And when I say all day long…I meant it…brunch started around 10:30 am and we all finally left for home after 9:00 pm!)
My husband Jack and I were asked to bring baked goods for the meal – and I immediately knew what recipe I wanted to make: Chocolate Chip Scones!
If you were a very early reader of A Family Feast, then you may remember our cranberry orange scones recipe – and these chocolate chip scones are made from the same fabulous scone recipe that was originally shared with me many years ago by my sister-in-law Pam.  These scones are the absolute BEST – tender, moist, perfectly sweetened (but not too sweet!) – and with semi-sweet chocolate chips added, both kids and grownups alike love them!
The secret ingredient that keeps these scones so moist and tender is…yogurt!  Although a fat-free yogurt (or even sour cream) will work in this recipe, try to find a low-fat yogurt if you can for the best results.
Print
Chocolate Chip Scones
Prep Time:

1 hour

Cook Time:

25 mins

Total Time:

1 hour 25 minutes

Yield:

12 scones
---
3 cups

all-purpose flour

1 tablespoon

baking powder

1/2

pound unsalted butter (

2

sticks), softened

1/4 cup

plus 2 tablespoons sugar

3

large eggs

1/3 cup

low-fat plain yogurt (or sour cream)

¾ cup

semi-sweet chocolate chips
---
Instructions
Whisk together flour and baking powder in a medium sized bowl.
In the bowl of a stand mixer, beat the butter until creamy. Add sugar and beat 3 minutes on high until pale and fluffy.
Add eggs one at a time, mixing well after each addition.
Slowly add the flour and baking powder mixture into the egg mixture, blending well.
Then add yogurt, again mixing until blended. Fold in chocolate chips until blended throughout the dough.
Refrigerate for at least 45 minutes. (This recipe may be made in advance and refrigerated overnight.)
When ready to bake, preheat oven to 350 degrees. Filling a 1/3 cup measuring cup, make scones and form into round balls. Place on ungreased cookie sheet.
Bake at 350 degrees for 15 minutes. Then turn the oven down to 325 degrees and bake for 10-13 minutes more until lightly golden.
---
You may also like: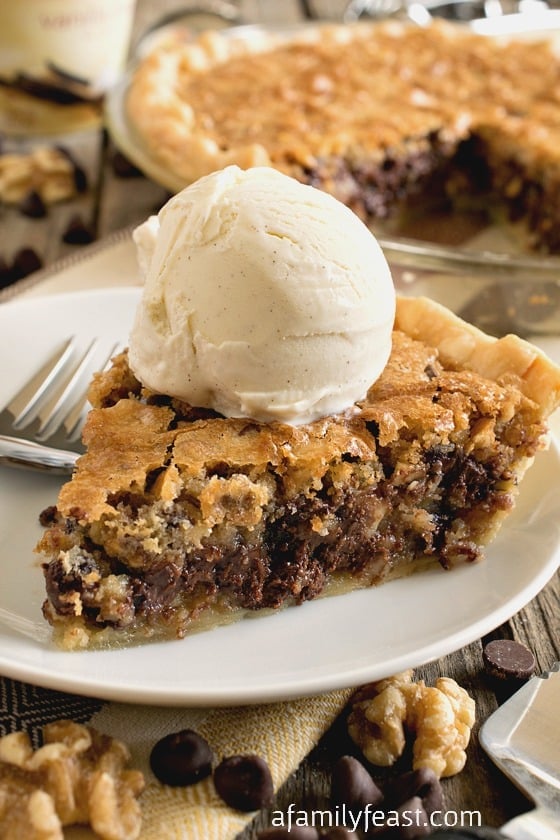 Chocolate Chip Cookie Dough Bars