This Beef Crostini with Horseradish Spread is our last new recipe of 2016 – and it was deliciously worth the wait!
With flavors inspired by a classic holiday dinner of prime rib served with creamy horseradish sauce, these crostini are quicker and easier to prepare. It's also a wonderful appetizer to serve at a New Year's Eve or game day party.
To make this Beef Crostini with Horseradish Spread, you'll start by marinating either rib eye or strip steaks in a mix of Worcestershire Sauce, red wine vinegar, extra virgin olive oil, garlic chili sauce, and a touch of sugar.
While the beef marinates, whip up a creamy spread made with prepared horseradish, mayonnaise, sour cream, cream cheese, and lemon juice, plus Worcestershire and Tabasco sauces. (This spread has a fantastic kick of flavor!)
Then – grill the steaks, toast slices of French baguette, and fry up some shallots until crispy. Slather that creamy horseradish spread on the toast, add slices of steak and top with the crispy shallots – and dig in!
I have a confession to make. After photographing this Beef Crostini with Horseradish Spread – Jack and I ate the entire batch for lunch! What a fantastic way to end the year! 🙂
Happy Holidays everyone!
Print
Beef Crostini with Horseradish Spread
Prep Time:

2 hours

Cook Time:

20 mins

Total Time:

2 hours 20 minutes

Yield:

12 crostini
---
1½

pounds rib eye steaks or strip steaks
Marinade
¼ cup

Worcestershire sauce

¼ cup

red wine vinegar

¼ cup

extra virgin olive oil

1 teaspoon

garlic chili sauce (available in Asian section of any supermarket)

2 tablespoons

granulated sugar

1 teaspoon

kosher salt

½ teaspoon

freshly cracked black pepper
Spread
2 tablespoons

prepared horseradish

1 tablespoon

mayonnaise

1 tablespoon

sour cream

4 ounces

cream cheese (softened)

1 teaspoon

lemon juice

½ teaspoon

kosher salt

¼ teaspoon

freshly ground black pepper

1 teaspoon

Worcestershire sauce
Dash of Tabasco sauce
Other
4 ounces

shallots sliced into quarter thick slices

2 cups

vegetable oil
inch French baguette (cut on the bias into 12 half slices)

1 tablespoon

butter softened
---
Instructions
Approximately 1½ to 2 hours before serving, trim beef of all fat and gristle, leaving about one pound of meat. Slice on the bias into slices about three to four inches long and about an inch and a half wide. Place in a gallon zip lock bag.
Mix all of the marinade ingredients and add to the bag. Squeeze and move around so all pieces get covered. Seal and refrigerate ninety minutes to two hours, longer if you are using a cheaper cut of meat.
While beef is marinating, make spread by whipping all ingredients and refrigerating until later.
Heat a ribbed grill pan over medium high heat.
Lightly butter both sides of each piece of bread and grill to form grill marks. Wipe the grill pan and remove from heat.
Heat a medium sauce pan with the two cups of oil to 275 degrees F, no higher. Use a candy thermometer to gauge. Drop the shallots in and cook for about eight minutes or until lightly golden brown. Move them to a plate to hold. Reheat the same oil to 350 degrees F. Place a strainer over a metal bowl and have this standing by. Also cover a plate with paper towels. Once the oil is at 350 degrees, drop the shallots back in for only a few seconds to crisp then pour the whole pan, oil and shallots, into the metal bowl with the strainer. Lift the strainer out and shake out shallots onto the paper towels. Set these aside.
Remove the meat from the bag and discard the marinade. Lay out the pieces of beef and pat dry on both sides.
Heat the grill pan to medium high to high and brush some of the oil from the shallot bowl of oil onto the grill grates and fry one third of the beef, laying each piece down then after a minute, flipping with tongs. They will cook quickly. Once cooked, move to a plate or platter. Wipe pan between batches and cook the remaining two batches.
To assemble, divide the spread between the twelve slices of grilled bread, top with the beef then again with the crispy shallots.
---
Disclosure: This post contains affiliate links.
You may also like: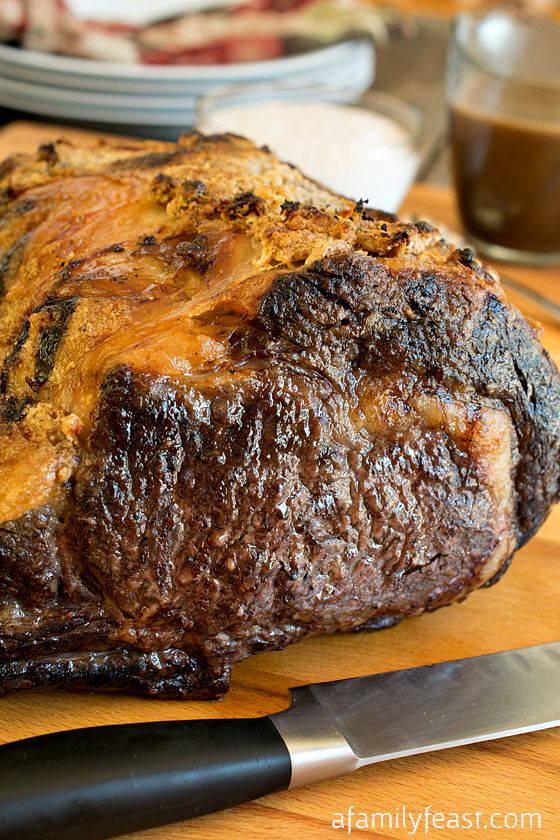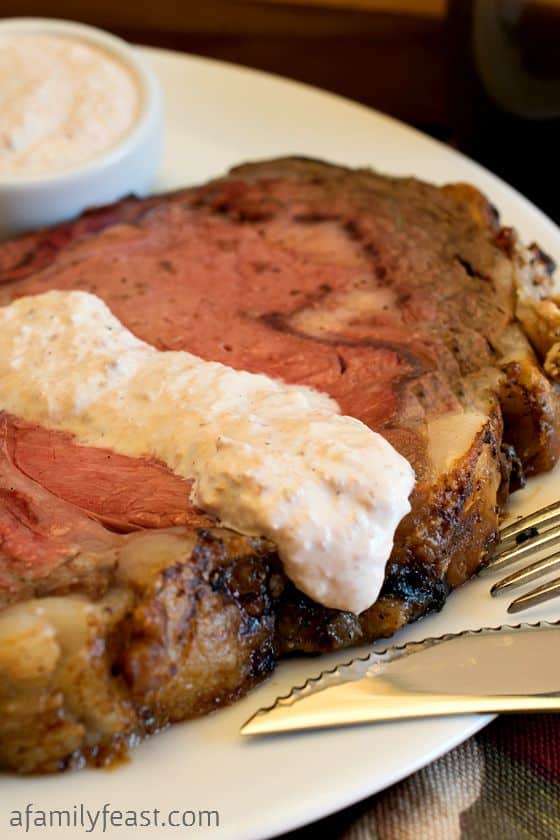 Black Garlic Bulgogi Beef Crostini