These easy Apple Cider Doughnut Holes take only minutes to make – and it will have your kitchen smelling like a doughnut shop!
I'm definitely a purist when it comes to doughnuts – no heavy frostings or fillings for me!  Any day of the week, I'll choose a classic doughnut that's crunchy on the outside and soft and heavenly  on the inside – just like these Apple Cider Doughnut Holes!
These Apple Cider Doughnut Holes are very reminiscent of the apple cider doughnuts you'd find at an orchard when your family goes apple picking!  A simple batter is seasoned with nutmeg, cinnamon and ground cardamom, plus some diced, fresh apple is mixed in the batter for extra apple flavor and a hint of texture. (We used Granny Smith but any apple variety will be fine.)
The batter is dropped by scoopfuls into a heavy-bottomed dutch oven filled with a few inches of hot vegetable oil – and just a few minutes later, you have doughnut holes!
Once the Apple Cider Doughnut Holes cool a bit, coat them in sugar and cinnamon mixture – then dig in with a cup of coffee by your side!
These Apple Cider Doughnut Holes are from this cookbook I've owned for years which was written by Judy Rosenberg – owner of the super-popular Rosie's Bakery in the Boston area.
Print
Apple Cider Doughnut Holes
Prep Time:

15 mins

Cook Time:

20 mins

Total Time:

35 minutes

Yield:

20 doughnut holes

Category:

breakfast

Method:

fried

Cuisine:

American
---
1½ quarts

pure vegetable oil
Coating
1 cup

granulated sugar

2 tablespoons

ground cinnamon
Batter
1 cup

all-purpose flour

2/3 cup

cake flour

½ teaspoon

baking soda

1 teaspoon

baking powder

½ teaspoon

salt

½ teaspoon

ground nutmeg

1 tablespoon

ground cinnamon

¾ teaspoon

ground cardamom

1

large egg

1/2 cup

granulated sugar

1 tablespoon

unsalted butter, melted

½ teaspoon

pure vanilla extract

½ cup

apple cider, at room temperature

¾ cup

finely chopped peeled apple (we used Granny Smith but any type of apple will do)
---
Instructions
Pour vegetable oil into a large (4-5 quart) saucepan. Attach a candy thermometer to the side of the pan. Heat over medium heat until the oil reaches 350 to 360 degrees F – being careful not to over heat.
While the oil heats, pour granulated sugar and cinnamon into a plastic zipper seal bag. Shake to combine. Set bag aside.
Line a baking sheet with 2-3 layers of paper towels. Set aside on counter near saucepan with hot oil. Place a cooling rack on top of another baking sheet. Set aside.
In a medium bowl, sift together both flours, baking soda, baking powder, salt, nutmeg, cinnamon, and cardamom. If necessary, use a whisk to evenly mix.
In a large bowl, whisk egg and sugar together until blended. Add melted butter, vanilla and apple cider and whisk again to combine. Stir in the chopped apples with a rubber spatula.
Place the sifter over the bowl with the wet mixture, then resift the dry ingredients into the wet ingredients. Use the rubber spatula and stir gently, just to combine and being careful not to overmix.
Using a small cookie dough scoop (1½ inch diameter) drop 5 level scoops of batter, one at a time, into the preheated oil. Use a spider strainer (or heat-proof, long handled slotted spoon) to gently spin the doughnut holes around in the oil so they evenly cook – and keep a close eye on the temperature of the cooking oil to ensure that it stays around the 350-360 degree F range. Cook the doughnut holes until they are a deep golden brown (but not too brown) about 3-5 minutes. Using the spider strainer, carefully remove each doughnut hole to the pan lined with the paper towels to drain.
Repeat with remaining batter. After the doughnut holes have cooled for 1-2 minutes, place 2 or 3 doughtnut holes in the bag with the cinnamon sugar and shake to coat. Place each coated doughnut hole on the cooling rack to finish cooling completely.
Serve immediately.
Keywords: apple cider doughnut holes
Disclosure: This post contains affiliate links.
You may also like: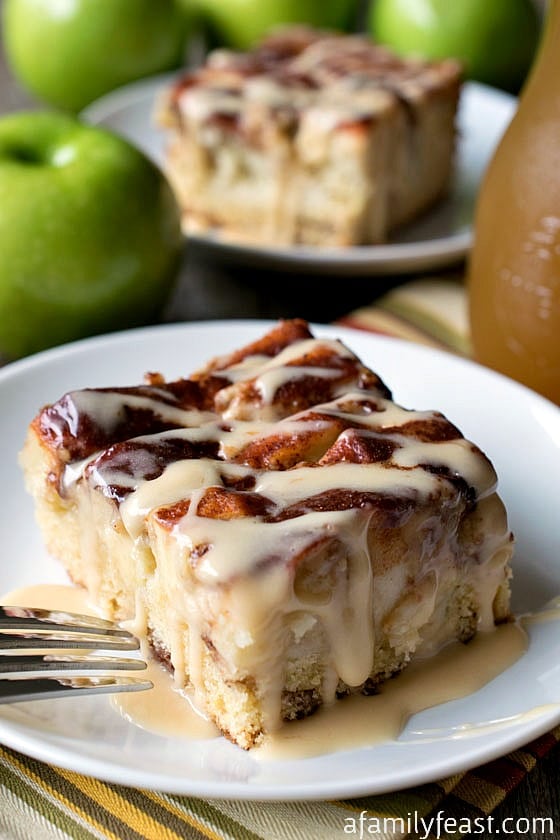 Coffee and Doughnuts Ice Cream