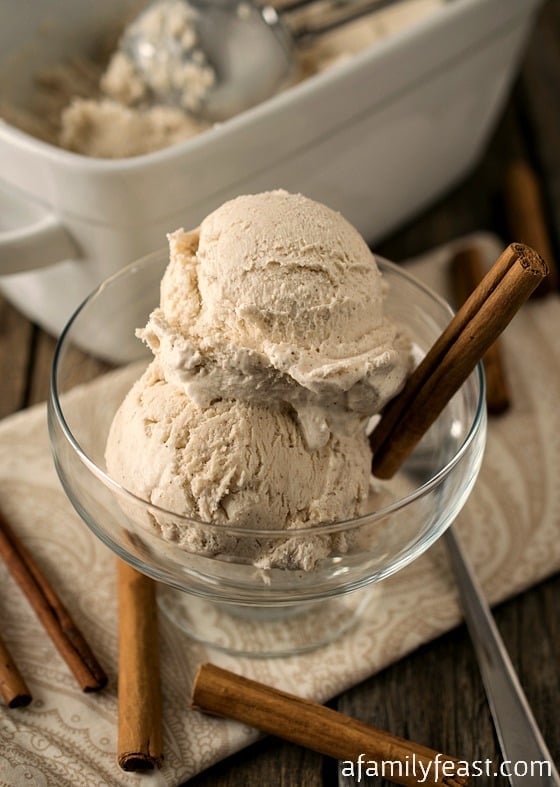 After we made (and photographed) yesterday's recipe for Mexican Bread Pudding – I got to thinking…Our No-Churn Cinnamon Ice Cream would be a perfect complement to serve alongside that fantastic bread pudding!
No-Churn ice creams – like today's cinnamon version – are super easy to make and they come out creamy and delicious and you don't need an ice cream maker!
Just three ingredients – heavy whipping cream, a can of sweetened condensed milk and Saigon Cinnamon
– are whipped together in the bowl of a stand mixer (a hand mixer will also work).   Pour the mixture into a freezer-safe container and freeze until set – about 6 hours or so!  (Although regular cinnamon will work, try if you can to use the Saigon Cinnamon
as it has a really fantastic flavor!)
Our No-Churn Cinnamon Ice Cream is cool and creamy with a hit of cinnamon spice that is perfect with recipes like our Mexican Bread Pudding, Mexican Brownies or even our Hot Fudge Pudding Cake!
No-Churn Cinnamon Ice Cream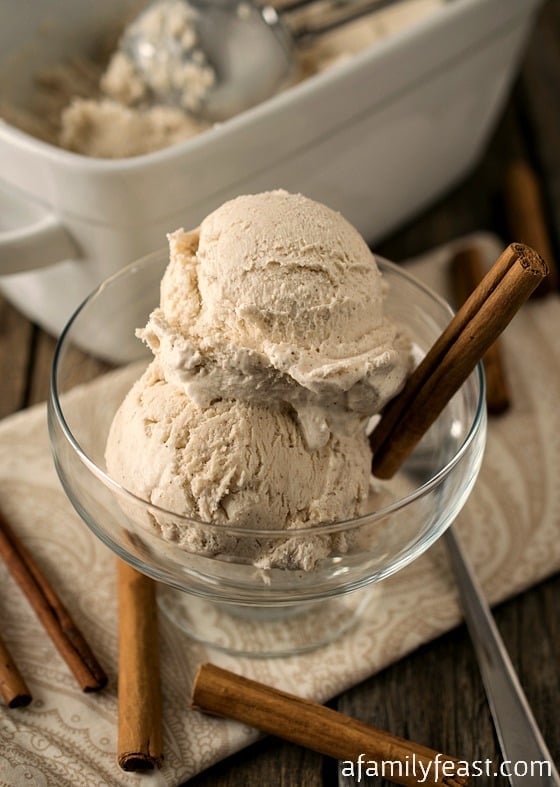 Ingredients
2 cups heavy whipping cream
1 teaspoon Saigon Cinnamon
1 14-ounce can sweetened condensed milk
Instructions
In the bowl of a stand mixer using the whisk attachment, whip the heavy cream until stiff peaks form.
Add the cinnamon to the bowl with the whipped cream, then with the mixer on low speed, drizzle in the sweetened condensed milk.
Once combined pour into a freezer-safe container. Cover and freeze for at least 6 hours or until the ice cream sets up.
You may also like: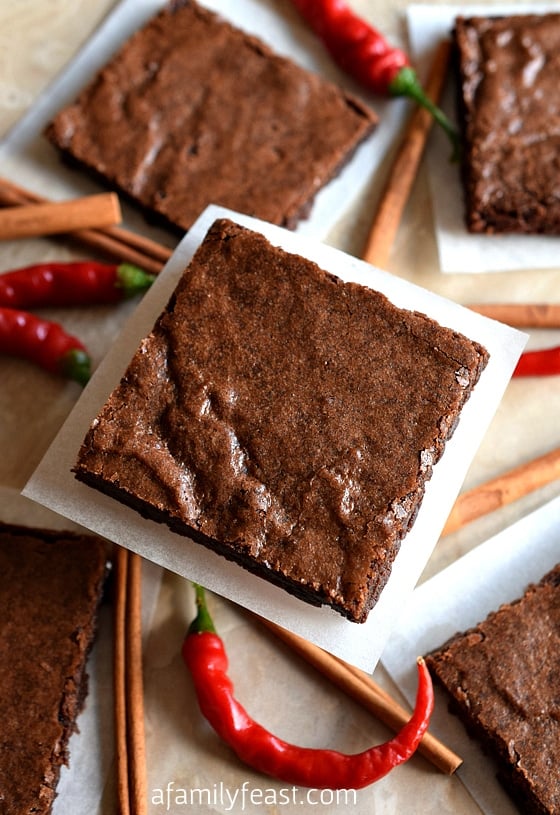 Saigon Cinnamon Ginger Cookies