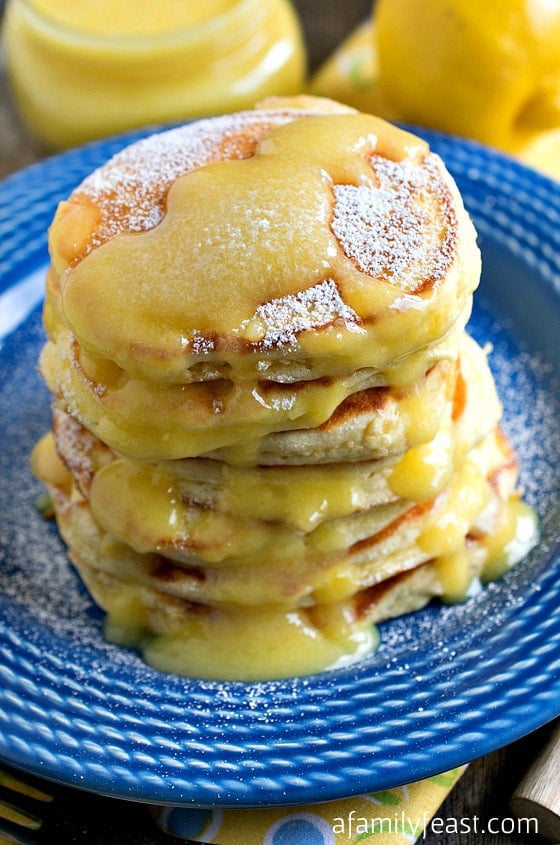 If you've been following A Family Feast for the last few days, then you've learned how to make homemade ricotta cheese as well as homemade lemon curd!  And by sharing those two simple, yet very delicious recipes – we've been building up to today's amazing recipe for Lemon Ricotta Pancakes!
These pancakes are perfectly sweet with just the perfect amount of vanilla and fresh lemon zest flavors!  And the texture – super light and fluffy thanks to egg whites that were beaten before being added to the batter – plus melted chunks of creamy ricotta cheese in every bite!
But it doesn't stop there!  Finally, a generous dollop of sweet-tart lemon curd is spooned on top of the warm pancakes – and breakfast is served!  One bite into these fantastic lemon ricotta pancakes – and you'll think you've gone to pancake heaven!
Recipe gently adapted from The Kitchn.
Print
Lemon Ricotta Pancakes
Prep Time:

30 mins

Cook Time:

6 mins

Total Time:

36 minutes

Yield:

8 pancakes
---
Description
Note: Before you begin, you want to use a dry ricotta cheese for this pancake recipe. If you are making our homemade ricotta cheese, strain the ricotta for the full 2 hours. If you are using a store-bought ricotta, set the cheese in a fine mesh strainer for about 30 minutes to allow for any excess whey to drain off.
---
1 cup

ricotta cheese (see note above before beginning)

¾ cup

all-purpose flour

½ teaspoon

baking powder

1 ½ tablespoons

granulated sugar
Pinch of salt

¾ cup

milk

3

eggs, separated (place the whites in a medium-size mixing bowl, and the yolks in a separate bowl)

½ teaspoon

vanilla

1 teaspoon

lemon zest (use a very fine grater if possible)

1 cup

lemon curd, for serving
---
Instructions
In a small bowl, combine the flour, baking powder, sugar and salt and whisk to combine. Set aside.
In a medium bowl, combine the drained ricotta cheese, milk, egg yolks, vanilla and lemon zest. Stir to combine. Set aside.
With an electric mixer, beat the egg whites until they are very stiff. Set aside.
To make the pancakes, add the dry ingredients to the ricotta mixture and stir just until combined. Stir in a small amount of the egg whites to lighten the batter, then fold in the remaining whites.
Heat a flat griddle pan over medium heat. Spray the surface with a non-stick cooking spray (or brush with oil), then pour the batter onto the griddle (each pancake should use about 1/3 cup of the batter). Cook until golden brown on each side (about 3 minutes on each side).
Top pancakes with a generous spoonful of lemon curd and dust with powdered sugar before serving.
---
You may also like: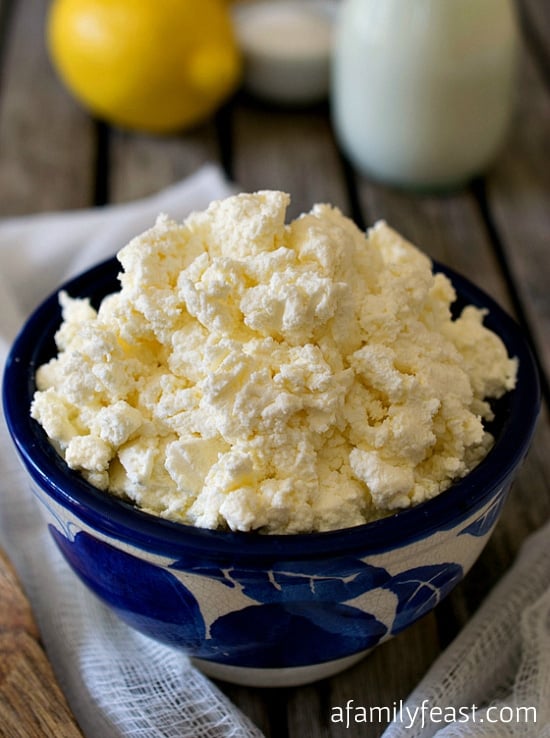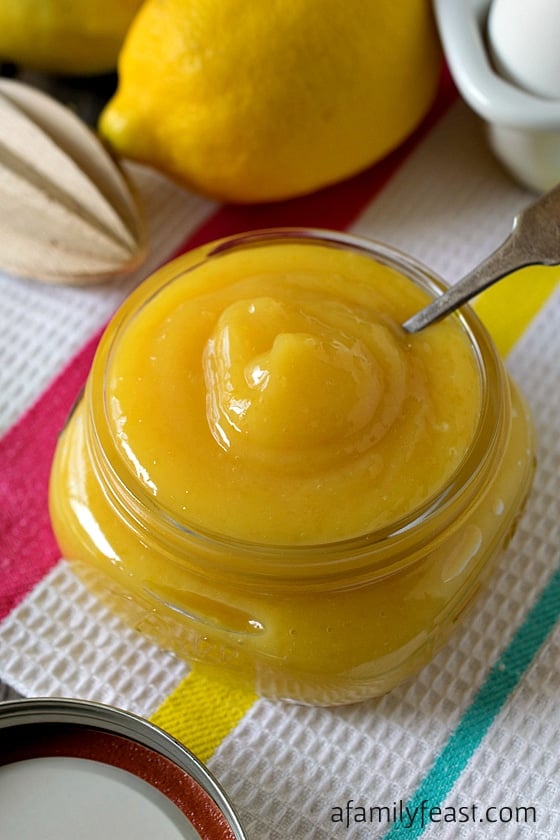 Pumpkin Pancakes with Maple Pumpkin Butter