Some recipes such as homemade mayonnaise or a homemade Caesar dressing, call for the use of a coddled egg as part of the ingredients list.  A coddled egg is simply a gently and lightly cooked egg.
An egg can be coddled to different levels of doneness – sometimes you'll want to coddle an egg long enough so that the white is set but the yellow yolk is still soft and runny.  Other recipes, such as when making mayonnaise, will require that the egg white still be soft and runny so that it can help make the finished recipe soft and creamy.
The process is very easy.  First bring your eggs to room temperature (at least 30 minutes).  At the same time, bring water in a teapot to a boil.
While the water is heating up, prepare an ice bath.  (An ice bath is simply a bowl full of ice water.)  Set aside.
Place room temperature eggs in a separate bowl or mug.  The key thing is that you don't want to let the eggs touch to ensure that the coddling process will cook the entire egg.
Pour hot water over eggs and time for exactly one minute.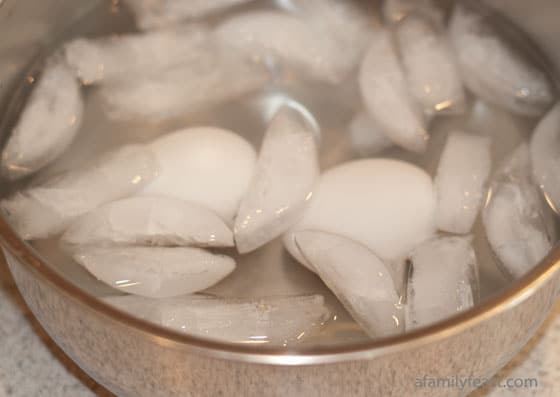 Spoon out the eggs and gently plunge into the ice water bath, being careful not to break the shell.   Let cool for about 2 minutes.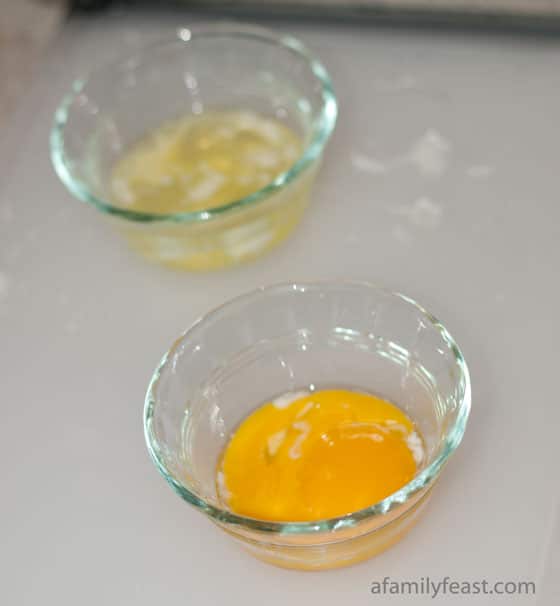 Follow your recipe instructions – you may separate the white from the yolk, or use the whole egg in your recipe.
You may enjoy these recipes made with coddled eggs: