Today's recipe for Grilled Graffiti Eggplant is another quick and delicious dish that is perfect for any summertime meal!  Grilling is one of my favorite ways to prepare eggplant – and this delicious grilled graffiti eggplant couldn't be any simpler to make!
First cut the graffiti eggplant in half lengthwise, and make cross hatch cuts into the flesh (this helps the eggplant cook more quickly).  Then spread each half with a wonderful, flavorful paste made from olive oil, fresh garlic, rosemary, salt and pepper.
Next – grill the eggplant for a few minutes on each side – you want the eggplant to be soft and cooked through, but not overly mushy.   Then sprinkle with some freshly grated Parmesan cheese and serve immediately.  This grilled graffiti eggplant is soft, tender and slightly caramelized with amazing flavors!
When making this dish, be sure to look for the long, skinnier eggplant varieties – we used graffiti eggplant (also sometimes called confetti eggplant) with a beautiful, mottled, purple and white skin.  Japanese eggplant will also work well in this dish.
You don't want to use the more commonly-found Italian eggplant variety which is larger and fatter with the dark purple skin – it doesn't have the same tender consistency as the graffiti eggplant.
Print
Grilled Graffiti Eggplant
Prep Time:

10 mins

Cook Time:

10 mins

Total Time:

20 minutes

Yield:

6 servings
---
3

graffiti, confetti or Japanese eggplants

1/3 cup

extra virgin olive oil

4

garlic cloves

3 tablespoons

fresh rosemary

½ teaspoon

salt

¼ teaspoon

black pepper

¼ cup

freshly grated Parmesan cheese
---
Instructions
Heat grill to medium.
Cut tip from eggplants and halve lengthwise. With a sharp knife, make cross hatch marks by scoring one way then the opposite way on the cut side of each eggplant.
In a small food processor, (like this one), mix oil, garlic, rosemary, salt and pepper until an oily paste forms.
Spread this on the cut side of the eggplants and grill cut side down for 5 minutes. Gently turn and cook for two to five minutes on the skin side until they are cooked through but not mushy soft.
Top with grated cheese and serve immediately.
---
Disclosure: This post contains affiliate links.
You may also like: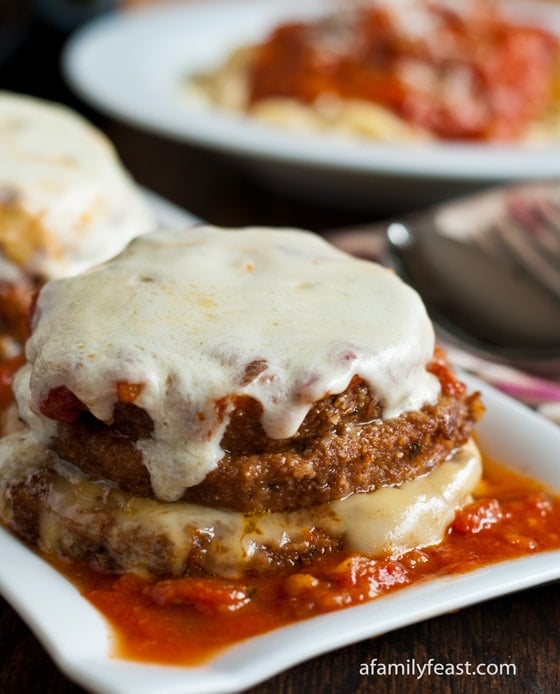 Eggplant and Garlic Pizza
Roasted Eggplant and White Bean Dip